In an unprecedented move for a communist state, the Central Bank of Cuba has announced its intention to recognize and regulate digital currencies such as bitcoin, in an attempt to circumvent the United States sanctions regime and resume the inflow and outflow of money from the country.
Through resolution 215, the bank will set the rules for the use of cryptocurrencies. Among other issues, it will include the need to have a license issued by the bank itself in order to operate in the country and a liability exemption to warn citizens about the risks of these virtual assets and auxiliary service providers.
This historic decision is a consequence of the tightening of the United States economic embargo on Cuba imposed by former President Donald Trump and maintained by the current president, Joe Biden. This led to the closure of the 400 Western Union branches and the emergence of clandestine courier services, called mules, which served to introduce cash into Cuba and distribute it among the people of the island. With the arrival of the pandemic and border closures, the entry and exit of money from the country became even more complicated.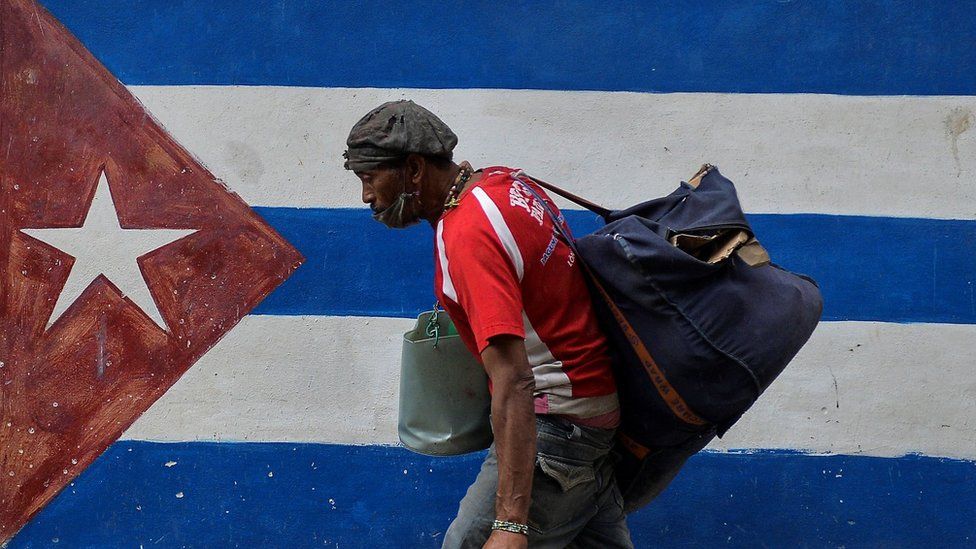 According to experts consulted by CNBC, it has been this situation, together with the expansion of the Internet on the island and the increasingly widespread use of mobile phones with 3G, as well as the weakness of the local currency, which has driven the flourishing of a crypto community in Cuba.
Cryptocurrencies, with their potential to generate wealth, make their use go beyond the cross-border transfer of money: it opens a whole new economy for Cubans. 
However, there are still obstacles when it comes to receiving funds since one of the requirements to carry out exchange is to "know the customer" and this can pose a risk for Cubans who participate in this new ecosystem. As experts point out, geoblocking island residents remains a common practice for many exchanges, including those that are not based in the US.
Although there is still a long way to go before Cuba massively adopts the use of cryptocurrencies, experts are optimistic, considering that this decision gives some kind of legitimacy to digital currencies.