From toys to clothing, these simple inventions, by cunning or by chance, were a gold mine.
Who does not dream of having a brilliant and millionaire idea that will save him for the rest of his life? Far from fantasy, there are hundreds of curious cases that unexpectedly, by mistake, chance, or ingenuity, assured their creators prosperous futures. Let's look at some examples:
1. Crocs
The history of the world-famous Crocs begins at the beginning of the millennium. Back in 2002, George Boedecker Jr., Scott Seamans, and Lyndon Hanson were three friends who were looking to create sandal-type footwear for use at spas. Probably thinking of replacing the typical beach shoes with something that is more comfortable to wear on the sand.
Starting from a model of orthopedic Swedes, they learned about the Croslite cell in Canada, a material that is neither plastic nor rubber and, due to its properties, is antimicrobial, eliminates odors, prevents the development of bacteria, fungi and is non-toxic. From the beginning, the Crocs were a success. They are used by everyone and everywhere. From the boys, to the adults; strangers and celebrities; on the beach, but also at home.
Until 2007 the company sold 50 million pairs a year and had profits of more than US $200 million. However, a year later, with the global crisis that hit the business world, the company went into the red. After a period of turmoil, investment giant Blackstone went into the Crocs sandal business and made a heavy injection of funds to re-float them.
With a strategy of "going back to the origins", eliminating models that did not work in sales, the Crocs returned to the big footwear scene and today their annual turnover is close to US $1 billion.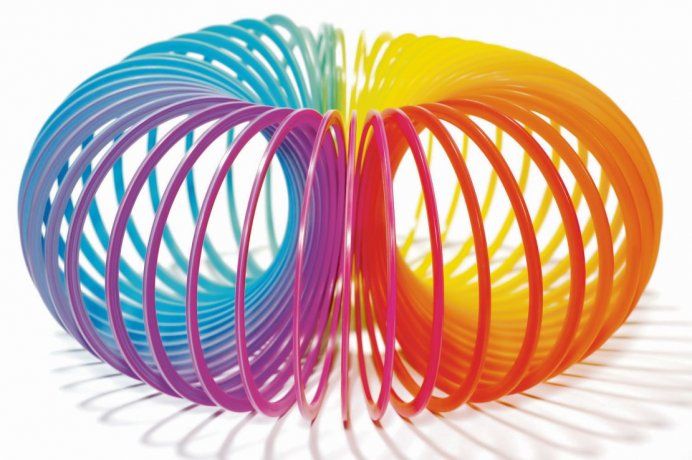 2. Slinky
It is a spring, but it is in the hall of fame of the best-selling toys in history thanks to its 350 million units shipped. The Slinky was created by chance by Richard James, when he was trying to develop a tension spring. The object fell to the ground, but far from stopping it continued on its way.
After two years of development in which James sought to perfect the toy, it was able to go on the market. Slinky's sales to date exceed $3 billion.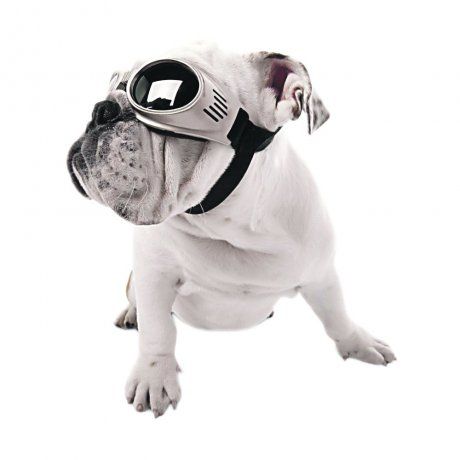 3. Doggles
It was 2004 when the American Roni Di Lullo was playing with her dog and noticed something striking. "One day in particular when Midknight – his dog – lost the frisbee and he never, never lost the frisbee. So I thought, 'Well, why not make him wear sunglasses, too?' "He told CNBC. This is how Doggles was born.
Di Lullo's idea was that dogs could protect themselves from the sun, wind, and other external factors, such as dust. But in addition, it incorporated glasses with graduation for those who have vision problems. The lenses have a design that adapts perfectly to the head of the animals, without intervening in their natural behavior.
Before the venture, Di Lullo was a programmer for Hewlett-Packard and decided to bet $25,000 on her idea. Today's businesswoman began selling the pair of sunglasses for between $ 14 and $20, and only in the first year she had a profit of $100,000. By 2016 it was already billing US $3 million a year.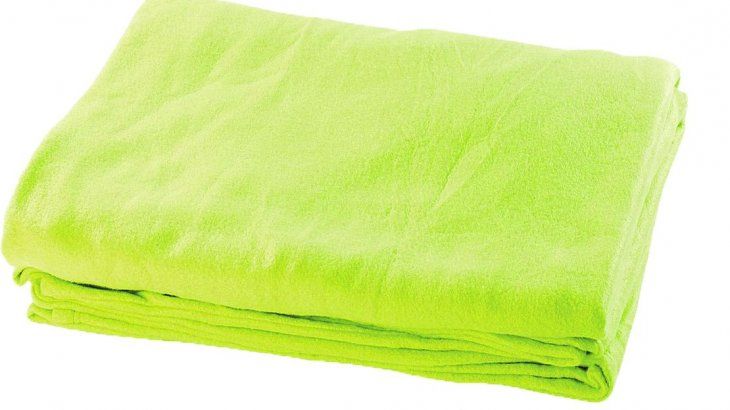 4. The "batamanta"
Scott Boilen, president of Allstar Products, came up with a good idea to dress up in a blanket. And it seems that not only did it seem appropriate to him because since 2008 more than 30 million people have bought a Snuggie, what many call a "blanket". Those sales represent revenues of $ 200 million.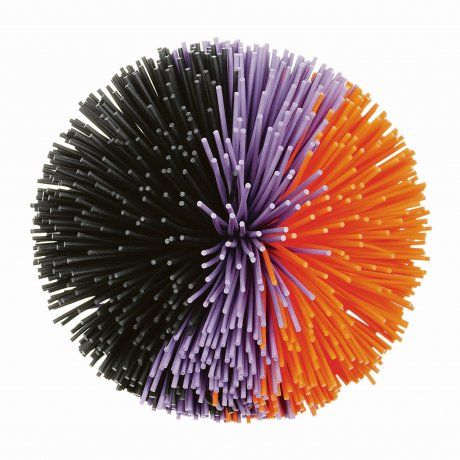 5. Koosh ball
In the 1980s, Scott Stillinger came up with creating a rubbery ball surrounded by colored fibers. He called it Koosh Ball and for its modest price of $5 they were all the rage for years. In fact today large quantities are still being sold every year and around the world. A simple and effective toy.
Stillinger had already been billing quite a bit when Hasbro came along and bought the Koosh Ball for $100 million in 1997. Time magazine named it one of the greatest toys of all time.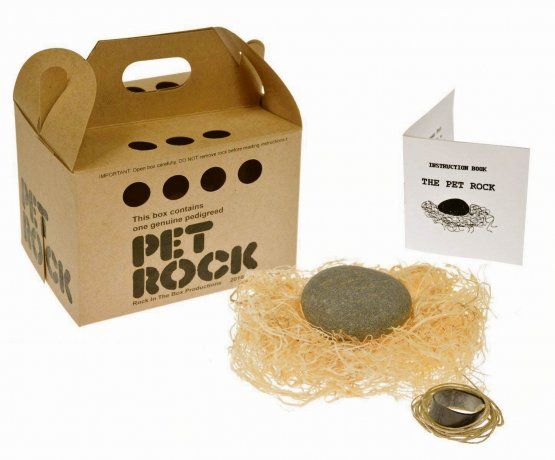 6. Pet rock
A very particular and vintage case. At the end of 1975, the American Gary Dahl chatted with friends in a bar and they complained about the care of their pets. This is how he came up with creating and marketing Pet Rock: a stone as a pet, as simple as that.
At Christmas 1975 Pet Rock was the star gift. They were priced at $3.95 and sold in the heaps, and Dahl pocketed $3 million overnight. A stone in a box, accompanied by an "instruction manual" with instructions on how to "care" for the pet, and which even taught tricks such as sitting and staying still that, according to the manual, the stone could do on its own.
"People are so damn bored with all their problems that the stones take them on a fantasy trip," he confessed to People magazine.
Dahl passed away in March 2015 at the age of 78. But his creation continues to be sold to this day and is available on the web for up to almost $ 20. But now it comes with USB port.
7. Trunki
Traveling with children is always a situation to be solved. That is why Rob Law created Trunki, a four-wheeled suitcase designed mainly for them, but which today, due to its success, already has versions for adults.
Trunki combines an innovative and fun design, and its four wheels make it easy to move so that the little ones can carry it as carry-on luggage. It is also a game instrument for long journeys through airplane and train terminals, and for waiting times.
Such was its success that by 2011 it was estimated that 20% of the English population between the ages of 3 and 6 had one. Since it was launched in 2006, more than 2 million units and about 100 different countries have already been sold.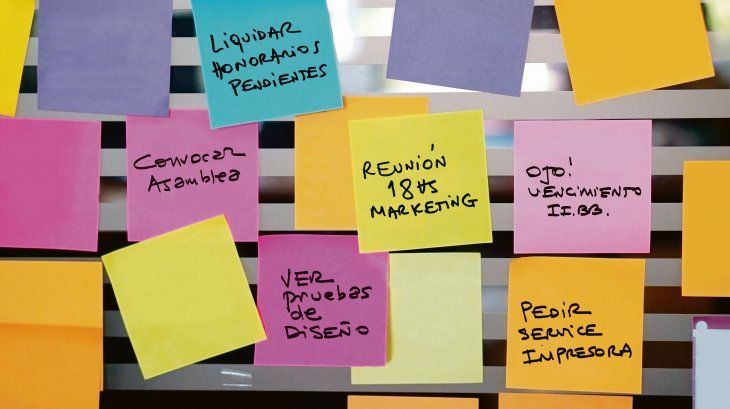 8. Post-it
End of the seventies. Art Fry, a chemist for the 3M company and a member of a church choir, is sick of losing the page separator in his book of church songs. He thought that it would be useful to have an adhesive tape that could be peeled off without problem and without marring the pages of the books.
Then it came to his mind that, in 1968, his partner Spencer Silver had created an adhesive with acrylic that he did not produce due to its low holding power, since what he was really looking for was a very strong adhesive for the aerospace industry.
Art Fry thought that in this initially 'useless' invention he could find a good solution to his problem and thus not lose the pages of his songbook. With this non-resistant and residue-free adhesive, he thought it could be used to post newsletters that could be changed regularly and thus replace the classic cork board.
The idea was useful and they decided to polish the product to launch it on the market. Caution prevailed over euphoria and they launched a scarce first print run in 1977 under the name Post-It, which was not very successful. An ingenious marketing strategy, which was based on giving away Post-It for people to try them, caught on with people and by 1980 it was already sold throughout the United States. A year later, he reached the old continent.
Today, what was born as a coincidence and with its characteristic yellow color, is so popular that the Royal Spanish Academy has included the word 'posterit' in its dictionary.