Business mogul Mark Cuban has stated that people prefer to pay in Dogecoin rather than Bitcoin, due to its high volatility.
Billionaire Mark Cuban, famous for his participation in the television show, Shark Tank. It has explained once again why people prefer to make payments with Dogecoin and not with other cryptocurrencies like Bitcoin. 
Mark Cuban is the owner of the professional basketball team, the Dallas Mavericks, and has long expressed his support for the use of Dogecoin as a payment method. Fans of the basketball team can purchase tickets and merchandise from their website using the Doge cryptocurrency. Mark Cuban announced eight months ago that they would begin accepting Doge payments at many of their companies.
Also, Mark Cuban explained to Fox Business in an interview why the Dallas Mavericks had accepted Dogecoin as a payment method on their website. Also, the basketball team has accepted and still accepts payments in Bitcoin for tickets and merchandise. But the billionaire explained that payments with Bitcoins had not generated as much income. 
Cuban said that people are less likely to pay with Bitcoins because "Bitcoin is a highly appreciated asset." And that is why people prefer to keep their Bitcoins, because they want to profit from them in the future.
Regarding his continued support for Dogecoin, Mark Cuban expressed "I have never told anyone that it is a great investment. I have often said that it is a great way to understand how cryptocurrencies work and how to invest in the market."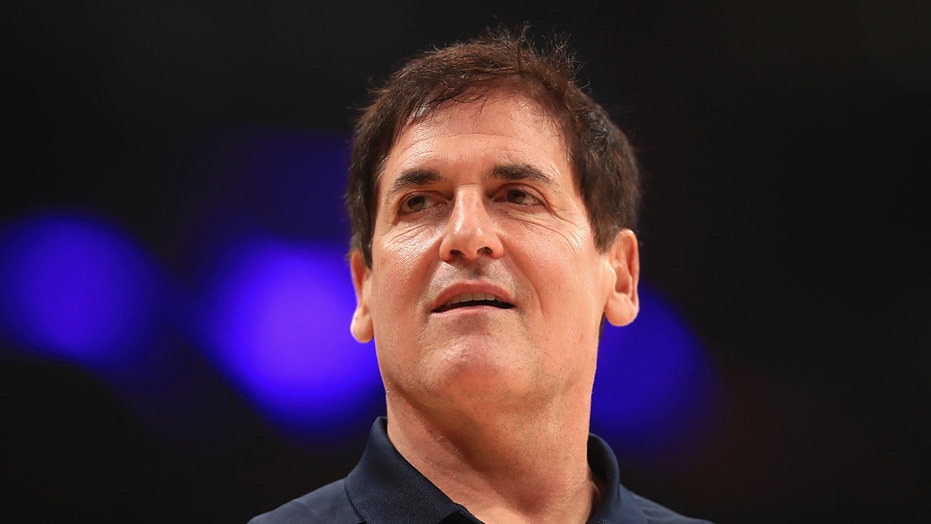 Why use Dogecoin as a payment method?
Mark Cuban's support for Dogecoin payments has had a positive impact on the Dallas Mavericks. In its first month, sales on Dogecoin grew 550% for the basketball team and the billionaire claimed they have continued to see great sales through Doge. Unlike with Bitcoin, people are more inclined to pay with Doge for merchandise and tickets. This is because Bitcoin is a "store of value" and Doge is more of a short-term investment, for the vast majority of cryptocurrency users.
Since Dogecoin is priced much lower than Bitcoin, it is much easier for ordinary people to pay with cryptocurrency. Furthermore, the small transaction fees and its unlimited supply make it a more viable payment method than Bitcoin.
It is important to note that the Dallas Mavericks, owned by Mark Cuban, started a cash rewards program in September to incentivize the payment of tickets and merchandise in Dogecoin. The rewards program was called "Mavs Cryptomania." Customers who spent more than $150 on merchandise using Dogecoin received a $25 e-gift card as an incentive. Which, they could only use for online purchases at the Dallas Mavericks store.
NBA salaries in cryptocurrencies?
Mark Cuban responded to a question during the Fox Business interview about his opinion of paying the salaries of his basketball team players in Bitcoins, to which he replied "really, it's not a big deal." The billionaire said "I have no problem paying players in cryptocurrencies." However, Mark Cuban added that in his opinion "it is better for players to receive their payments in dollars, which then if they wish, they can convert on their own into Bitcoin, Dogecoin or other cryptocurrencies."
Additionally, he commented on his own investments in Dogecoin. Mark Cuban revealed that he had increased his investment in Dogecoin to $1,500. The billionaire had come under fire earlier in the year when he revealed that he only had $500 worth of Dogecoin. But the billionaire clarified to Fox Business that "I never told anyone that I made a large investment."
Finally, Mark Cuban believes that investing in Dogecoin is a great way to have a good understanding of the cryptocurrency market and said that he invested in the cryptocurrency just for fun. "It's a better investment than a lottery ticket, if you're trying to hit a home run," said the Shark Tank billionaire.