It is common for the retail investor to have the feeling of missing something when he sees the operations of large funds or investment firms. Sometimes words and actions go opposite ways. The paradigm of this is what is happening with Ark Invest and its positions in Tesla.
Cathie Wood has become in 2019 and 2020 the great stock market guru of technological innovation. Its commitment to disruptive technologies with the Ark Innovation ETF has paid off its investors, and Tesla has always been a touchstone. To date, automotive is the one that has the most weight in this Ark Invest flagship, with 10% of the fund's weight and a market value of around $2.2 billion.
In fact, Wood never tires of repeating interview after interview that Tesla is destined to continue growing at a high rate. Less than two weeks ago, the expert pointed out in an interview for Yahoo Finance that she sees the titles of Elon Musk's company at $3,000 per share. In recent days, it is trading at around $750. And yet Ark Invest has gone on sale.
According to calculations by Bloomberg, Ark Invest has sold about 266 million dollars in Tesla shares so far in September, of which about 62 million were sold on Wednesday when it disposed of 81,609 shares.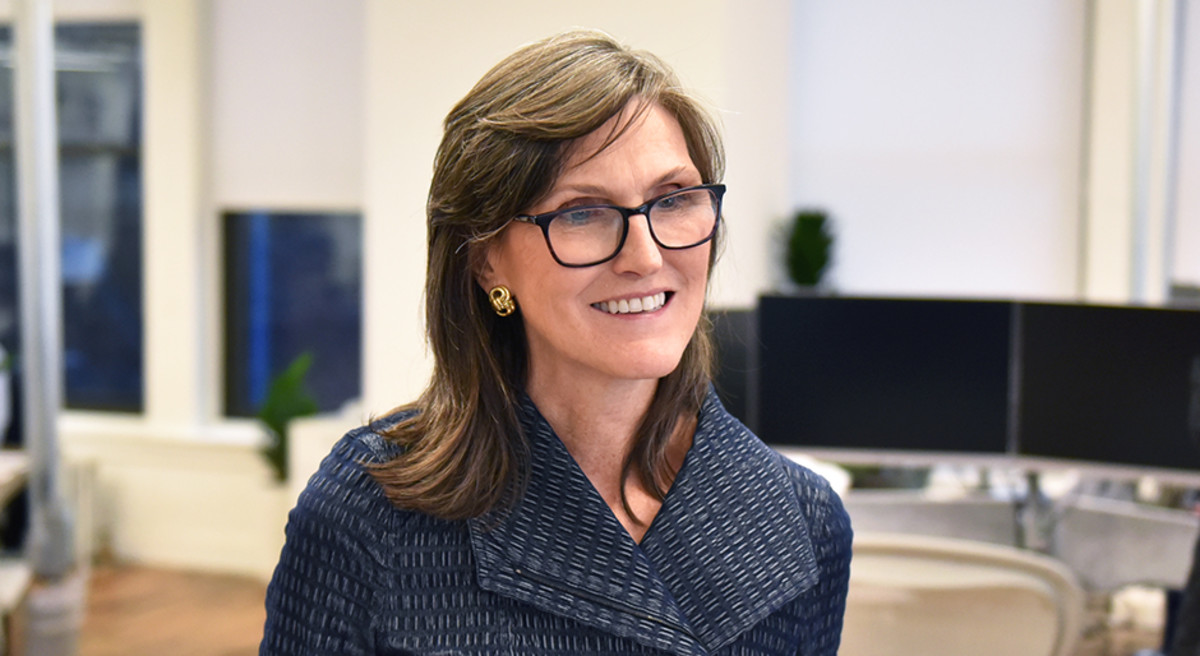 Of course, it seems counterintuitive to think that Wood calculates that Tesla can appreciate almost 300% over its current figure and yet divest. But keep in mind that the company is trading at levels not seen since mid-April. Since the fall suffered in the first half of May, which took it below $570, Musk's company has appreciated more than 30% and advanced more than 70% in the last 12 months. 
In fact, it is not the first time that Ark has executed this apparent contradiction. It is something that he already launched in May of last year. Back then, the investment firm was setting an even more spectacular price target for Tesla of $7,000, and it also hit strong sales when it hit all-time highs.
He then explained to CNBC that the answer is to do "wise" management of the portfolio, especially given Tesla's high volatility and how investors reward or punish the recommendations that analysts make of the company. Thus, they take advantage of the strong rises to sell, knowing that it is most likely that the share price will fall again due to a bad recommendation or some scandal in which the automobile industry is involved, such as the fires of their cars a few years ago. years.
In this sense, it must be remembered that Tesla is one of those stocks that radically divide stock market experts. Of the 40 that follow the performance of the corporation on the stock market, 16 recommend buying, only one overweight, 14 bets to hold, 2 advise underweight and 7 see clearly that it is necessary to sell. This discrepancy is also noticeable in their 12-month target prices, which range from $1,591 (110% revaluation over current price) for the most optimistic, to just $67 (91% drop) for the most pessimistic.
In any case, it seems clear that the passage over the next few months will not be easy for Tesla, who, like the rest of the sector, is being severely affected by the semiconductor crisis and by distribution. The data for the third quarter of the year, scheduled for October 27, maybe decisive in seeing how the company faces the last trading weeks of a year in which, for the moment, it has performed worse than the large North American indices.