The stock price of the companies with casinos in Macau has taken a good bite after China has announced that it is going to tighten the nuts even more. The main securities with gambling halls in what is known as 'Las Vegas of Asia' lost a record 18.4 billion dollars in joint market capitalization on Wednesday after the authorities of the special administrative region of the Asian country have advanced that they will change the regulation around casinos to tighten restrictions on operators, including appointing government representatives to "oversee".
The Bloomberg Intelligence index of the six major casino operators fell 23%. US traders took the biggest punishment, with Sands China sinking as much as 32.51%, while Wynn Macau plunged 28.97%, in unprecedented declines. Galaxy Entertainment Group plunged, in turn, 20%, its biggest drop in a decade.
The sector also led to the decline in China's dollar bond market. A 2028 bond from Wynn Macau sank 9 cents to 91.4 cents, according to prices compiled by Bloomberg, marking its biggest drop. The dollar bonds of SJM Holdings, MGM China Holdings and Melco Resorts and Entertainment fell at least 3 cents.
Authorities begin a 45-day public consultation period on Wednesday to discuss legal reviews. Among the issues to be discussed are the number of licenses – known locally as "concessions" – that will be allowed, the length of their terms and the level of supervision by the government.
Although license renewals have been expected for a long time, as the current ones expire next June, measures to tighten regulatory control have taken the sector by surprise. In addition to appointing government representatives, the reviews also propose increasing local holdings in casino companies, without explaining how these measures will be applied. Dismay spread among industry players and analysts after the announcement, as China's continued crackdown on sectors ranging from gaming to after-school education appears to have finally reached Macau.
"The casino troubles are a continuation of what has been a massive crackdown," said Jason Ader, CEO of New York-based investment manager SpringOwl Asset Management and a former member of the Las Vegas board of directors. Sands. "There is a debate about whether you can invest in China right now. You never like to see increased regulation, increased taxes, restricted movement. All of that seems to be the status quo."
JP Morgan analyst Chase DS Kim has downgraded the six traders to a sell or neutral weighting in a research note on Wednesday. "We believe this announcement would have already planted a seed of doubt in investors' minds, which is probably enough to depreciate these names until clarity on key points emerges," he writes.
This increased scrutiny comes at a time when Macau continues to struggle to recover from the pandemic, which prompted the government to restrict travel, cutting off the massive source of revenue for the economy from Chinese players. According to a report by the Macanese authorities, gambling and its related activities represented 50.5% of the GDP of the former Portuguese colony in 2018. It is enough to just point out that the income of the game in the month of August was 82% lower than the same period of 2019.
Among the points officials discussed at a press conference on Tuesday were stricter controls on dividend distribution, increased participation by locals in concessions and government representatives directly overseeing business, Kim says. After the consultation period, a final bill will be presented to the local legislature.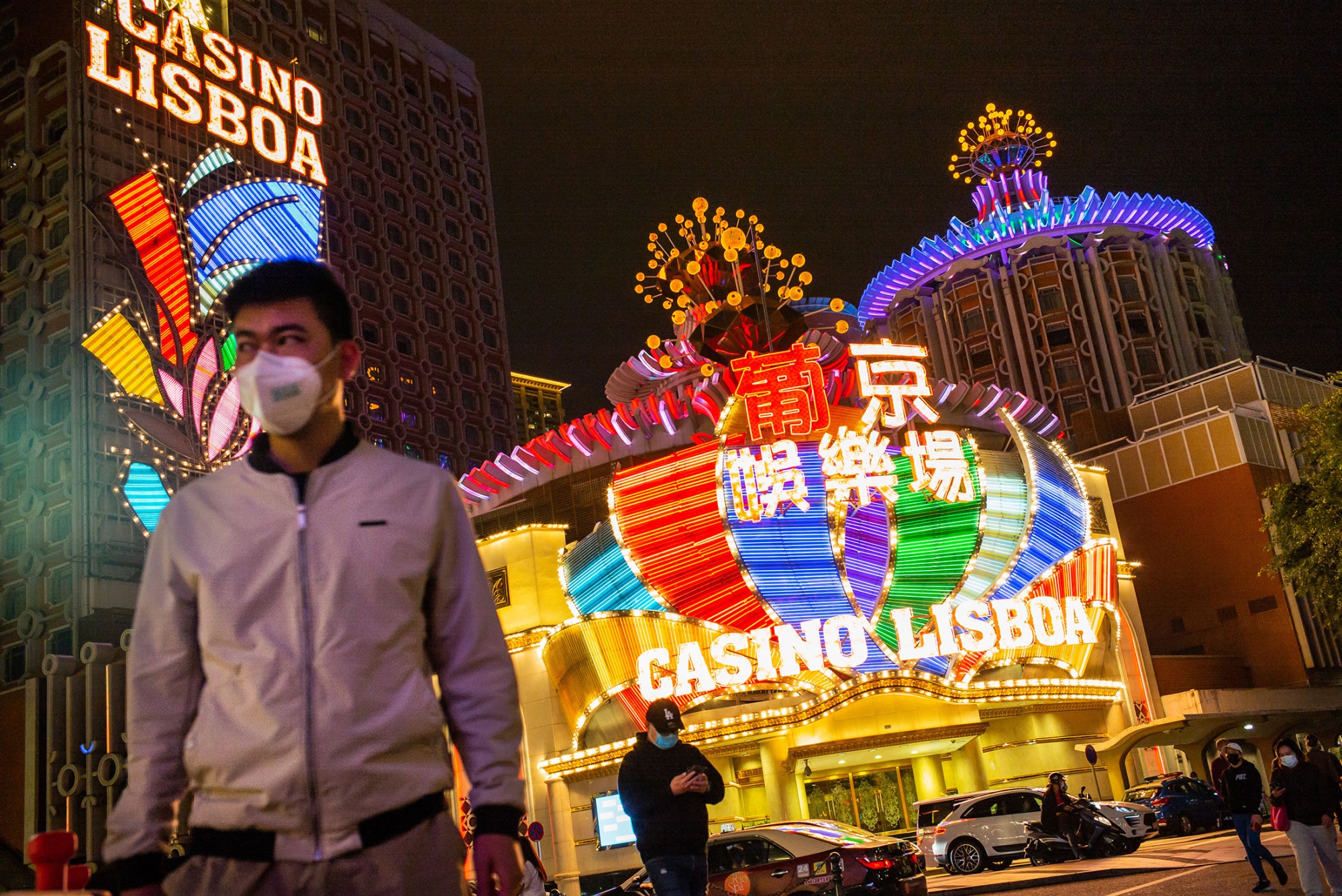 Against capital outflow and money laundering
China has been cracking down on VIP player activity in Macau for several years out of concern that high-risk bets – which are made in Hong Kong convertible dollars – could sometimes be an illicit channel for outflows and money laundering. money. Beijing has also cracked down on organized tours to Macau and other overseas destinations organized by junkets, companies that provide services and credit to big players, as part of a broader effort to discourage gambling in casinos.
Casino operators catering to high rollers could "face increased pressure to hedge their bets, invest more in non-gambling attractions and do more to attract a premium mass market," according to industry analysts. Bloomberg Intelligence game Angela Hanlee and Kai Lin Choo.
Despite the market panic, some observers maintain that the proposal will not necessarily have a significant impact on operators. Bernstein analysts, led by Vitaly Umansky, note that, at Tuesday's press conference, officials highlighted the importance of maintaining scale for the gaming industry, indicating that all six companies are likely to maintain their licenses.
"Our opinion remains that the six operators present today will still be here tomorrow," says Umansky in a note, adding that he does not see "any major concerns" about the direct supervision envisaged by the government, as the gaming companies have already been working. closely with officials.
Beijing steps on the gas
Although China has been stepping up its grip on Macau's gambling industry for years, this claim for tighter controls comes at a time when Beijing is waging a widespread crackdown on businesses. Initially focused on the growing influence of Chinese tech giants, the campaign has taken on a moralistic tone, targeting everything from children's use of video games to after-school education. The Communist Party has long viewed games of chance with a bad eye, claiming its impact on families and linking them to a lack of social harmony.
Nonetheless, the Chinese are avid gamers, and Macau's increased oversight pushes them into less regulated markets like the Philippines and Cambodia, where casinos and online gambling operations were flourishing before the pandemic halted travel.
SpringOwl's Ader also sees a Western operator like Sands unlikely to lose its license, although the general climate for foreign companies in the country is deteriorating. "Everything is going in the wrong direction in China," he laments. "As investors are nervous about China, Macau doesn't look like the place it was five years ago for many reasons."