Life and markets take so many turns that commission-free trading platform Robinhood, which has seen unprecedented success during the pandemic in enabling retail investors' 'fever' for meme stocks, says now, as it is about to leave. going public, you don't want to become one of them.
The concept of meme stocks arose precisely because of the facilities that Robinhood granted to young Americans confined during the covid who had unspent stimulus checks on the table. This led to a speculative hysteria that precipitated retailers on stocks with dubious fundamentals and high short interest.
Now that Robinhood has grown to stratospheric levels and finalizes its initial public offering to go public, precautions come. Although they were not reflected to the letter in his presentation this Thursday of the details of his jump to the market, these cautions subtly slipped: neophyte investors who took stocks like GameStop or AMC to the skies can try the same with Robinhood, doing it prey to undesirable volatility.
Paradoxically, this possibility gains more force as a result of the firm's decision to reserve between 20% and 35% of the shares of its initial public offering for its own users. This is an unusually high percentage in such a trade that clearly increases the risks that Robinhood already fears.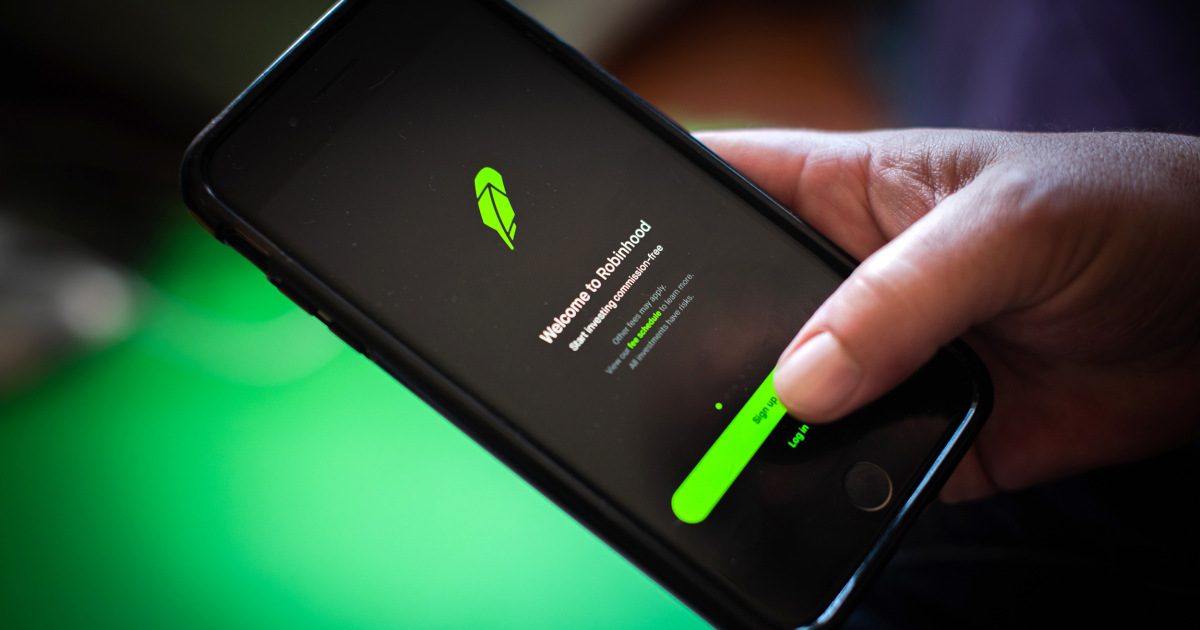 Why do you do it then? "Because we hope that Robinhood clients will have the opportunity to participate in this offering through our platform, and given the extensive consumer awareness and recognition of the Robinhood brand, individual investors, retail or not, may constitute a higher proportion of investors participating in this offer than usual. These factors could cause volatility in the trading price of our common class A shares, "the firm explained yesterday.
This justification does not fully answer the question and opens the door to the thesis presented by Peter Hanks, an analyst at DailyFX, to Bloomberg: users got so angry with Robinhood when at the beginning of the year, in full frenzy with GameStop, he stopped operations and it caused them to have great losses that now seeks to amend the error and make them share in its success.
This Thursday, in the course of the presentation of its IPO, Robinhood gave more details of its activity and its jump to the stock market. The platform has 17.7 million monthly active users and $81 billion in assets under custody. It does not plan to pay a dividend in the short term and will use the proceeds of the IPO to pay off debt and for general corporate purposes. Likewise, it will be listed on the Nasdaq under the ticker HOOD.
Although in its brochure sent to the SEC it does not specify the volume of shares that it expects to sell or the price at which it wants to place the securities, in the section in which the maximum funds that the company expects to raise with the initial placement of shares are recorded between Investors figure $100 million, a figure that is usually temporary.
$70 million fine
Not all has been good news this week for the firm. The Robinhood stock trading app has been fined $70 million by US regulatory authorities for its system disruptions and "deceptive" business and communication practices.
Specifically, the stock investment application must pay 57 million as a fine and another 12.6 million as compensation to thousands of clients harmed by said deceptive practices, said the Financial Industry Regulatory Authority (FINRA, in its acronym in English ), who pointed out that it was the highest fine imposed by this body.
The agency assures that in recent years Robinhood experienced technical failures and a lack of speed to approve the execution of options operations to clients and also provided misleading information on aspects such as margin operations. "The most serious outage occurred on March 2-3, 2020, when Robinhood's website and mobile apps were shut down, preventing its customers from accessing their accounts during a time of historic market volatility," notes the statement obtained by EFE.