In the investment world, as in sports betting, you can put your money on just about anything. And at a time when the landscape is changing with disruptive technologies, with cryptocurrencies, with new brokers, there are also those who believe that too much hope (and money) is being placed on those products.
One of the most successful and high-profile exchange-traded funds (ETFs) of 2020 was Cathie Wood's ARK Innovation, which brings together a handful of tech stocks relying on its ability to revolutionize different industries. Currently, its portfolio is made up of Tesla (10%), Teladoc (6%), Roku (5.9%), Square, Zoom, Shopify, and Coinbase (above 4% all of them), among other companies.
And although the Wood fund reaped 150% growth last year and 34% since its inception, and manages more than 25,500 million in assets, there are those who continue to believe that they are bets towards an overvalued, inflated sector that will experience a decline similar to that of the dot-coms of the beginning of the century.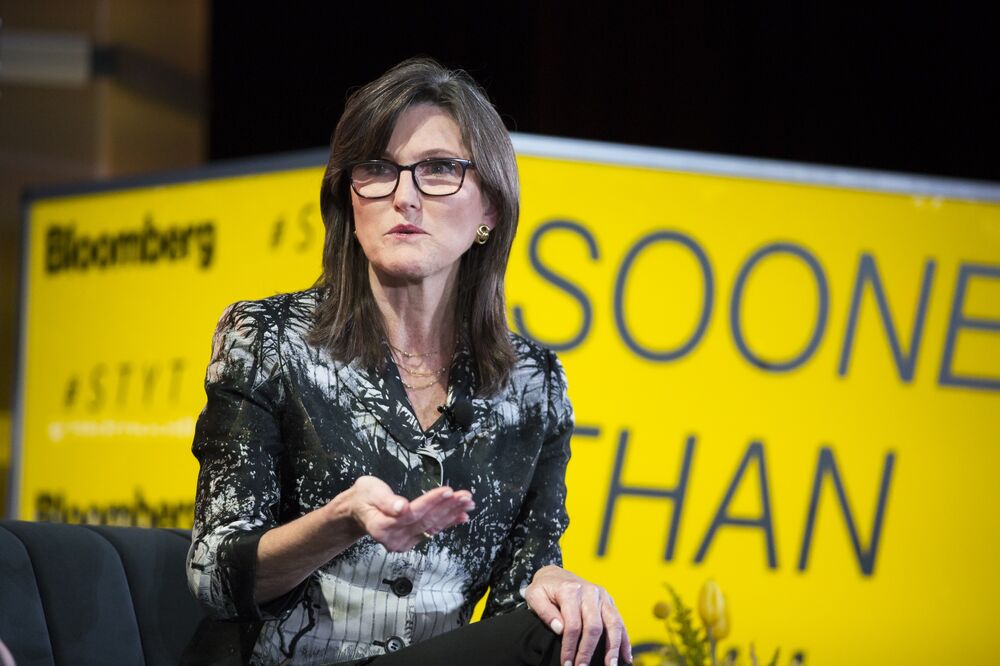 This is the case with Matt Tuttle, the CEO of Tuttle Capital Management, who just created his own ETF to go short against the ARK Innovation fund. In this way, through swaps, it will try to take advantage of possible falls in the values ​​in which Wood believes so fervently. Tuttle's fund will have a commission of 0.75% and will trade under the SARK ticker.
"In summary, as ARKK represents a long exposure to a selection of technology stocks, we think investors should also have access to the shorts side," Tuttle told to Bloomberg, highlighting that his new ETF will facilitate the possibility of being placed in short to small investors.
Precisely, Cathie Wood has criticized this week the short-term vision of market analysts and some investors, who prioritize the profit margin over the long-term innovative vision. In this sense, he has indicated in an interview in RealVision that the focus of ARK Innovation especially watches the R&D: "how much are they spending, if they are spending in the right places", he indicated.
Wood also made headlines this week by buying 1.3 million shares of Robinhood on its float, a sum that equaled about $45 million at the close of Thursday, following the disappointing debut of the investment app.
ARK Invest's flagship accumulates a 5% rise so far this year, quite far from the 17% advanced by the S&P 500, the benchmark index in the US. Its progress is limited, among other things, by Tesla's 2.6% drop in 2021, given that Elon Musk's automobile is the most represented in the ARK Innovation portfolio.