Everything indicated that it would be something transitory, as is said from the highest economic authorities with inflation, but the reality is being more stubborn. Maritime trade is not recovering the normality that fell apart with the pandemic and manufacturers around the world are suffering a context in which they produce more in the face of recovery, but they have many more problems to send their merchandise in the middle of a 'perfect storm' that does not abate. Costs have skyrocketed and alternatives are scarce.
One of the reasons is prior to the pandemic and resides in the maritime transport sector, controlled by a few gigantic operators after years of progressive concentration in the sector. Between 2016 and 2018, the number of large operators was cut in half in a move designed to leave behind the 2008 crisis, which was especially damaging to the sector. Smaller operators disappeared and larger ships with more cargo were opted for, making selective calls in Asia to Europe or the US.
Now the top six operators control more than 70% of all container capacity, according to maritime data provider Alphaliner. This has meant that, in an extreme situation, such as the one experienced last year in supply chains, the sector has faced it with fewer routes, fewer small ships and fewer ports that can maintain the flow of goods.
The result of the explosive cocktail is already being seen: companies are paying at least four times more to move their products compared to last year and face long delays in deliveries. "A few years ago we received half a dozen competitive freight offers from shipping companies in a couple of hours," an American textile importer told the Wall Street Journal. "Now you have to wait a couple of days to receive an offer from one of the greats, you have to pay crazy freight and shipping is delayed for months. Our hands are tied."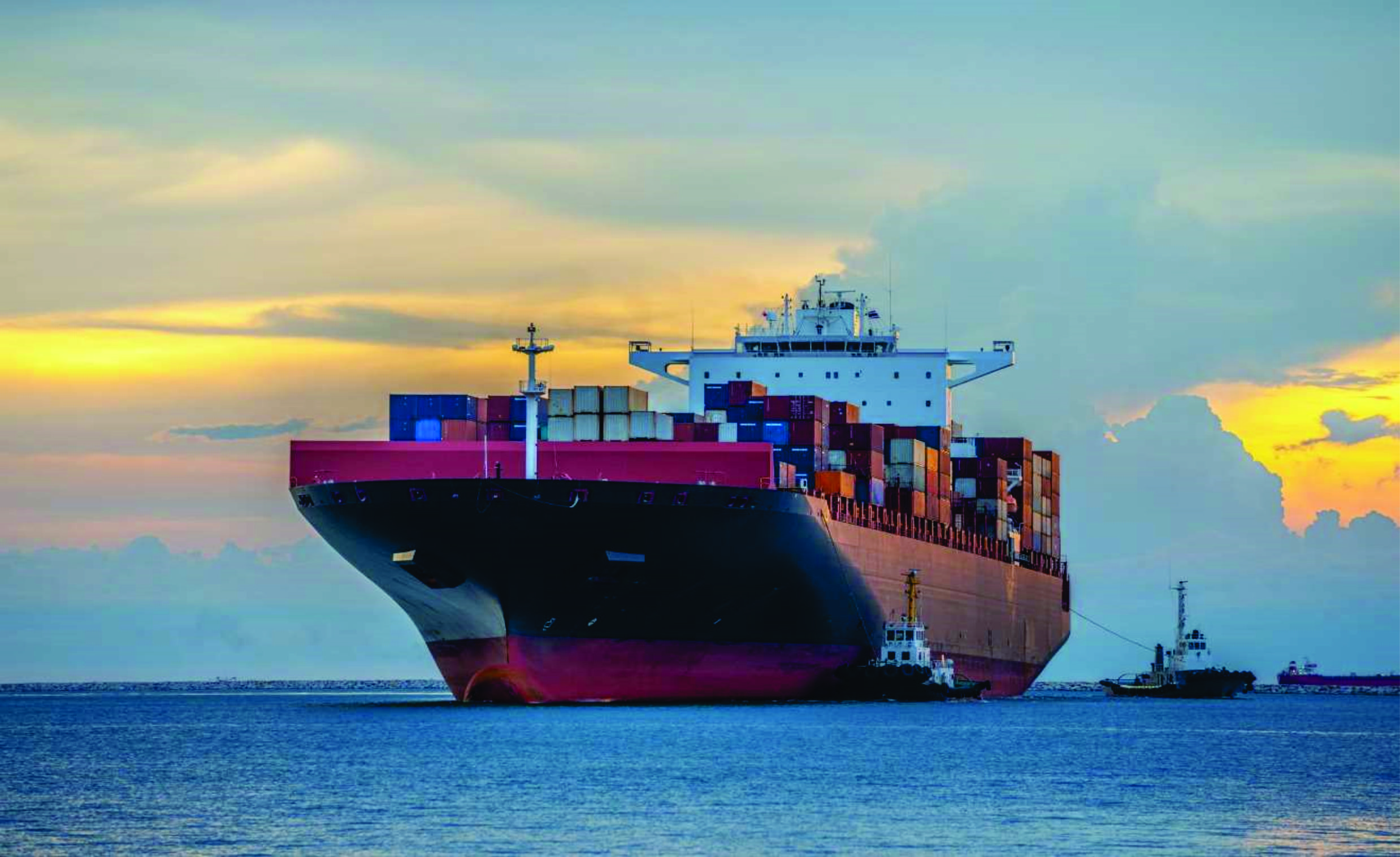 This same importer reveals that he paid $9,500 to reserve a container compared to the $3,000 he paid before the pandemic. He got that price after negotiating with several carriers, who initially had asked him about $19,000. Shipping a 40-foot container (a standard measure) from Shanghai to Rotterdam costs $14,000 and from Shanghai to Los Angeles, $10,000. Fees barely reached $2,000 before the pandemic, according to the Drewry World Container Index.
"Half of the shipping options we found do not offer space on the ships for weeks and there is a race to get space in the other half," says a sales manager in Athens. "We spent weeks trying to reserve a single container."
To top it off, about 60% to 70% of shipping deals on the Asia-America route are done through spot or short-term deals, according to Michael Wang, an analyst at President Capital Management. "Freighters don't sign long-term deals now, and most deals are at spot prices," says Jason Lo, CEO of gym equipment maker Johnson Health. "It is impossible to have a reliable cost forecast," he laments.
A breeding ground planted in these years has been added the outbreaks caused by the Delta variant, which have caused damage in parts of Asia and leave the photo of the Evergiven stranded in the Suez Canal as an anecdote. Chinese zeal in containing the virus has made Beijing close this summer major ports worldwide logistics level as the Ningbo-Zhoushan or that of Shenzhen as a case was detected among workers. A circumstance that delayed deliveries even more and raised costs for manufacturers who did not have alternatives as in the past, when they could charter a smaller vessel from another operator to get out of trouble. Neither have events such as severe floods helped that have been in various regions of China.
The critical situation has led large companies to hire their own vessels. Walmart, the world's largest retailer, confirmed in August that it chartered its own ships to move Asian imports in the footsteps of Home Depot, which had been doing so since June. Operators admit that they are already chartering smaller vessels to ship goods, something that was not profitable before and now can bring them up to $150,000 a day, unprecedented levels even before the pandemic, as Evangelos Marinakis, president of Capital, acknowledges to the WSJ Maritime, based in Athens.
The large shipping line operators somewhat wash their hands and deny that behind this situation is the fact that the business is controlled by a few large players. Instead, they focus on the aforementioned covid outbreaks in global transportation hubs and capacity deficiencies on land, where there is not enough manpower, trains, trucks and warehouses to move cargo inland. "On the west coast of the US, the terminals cannot absorb more capacity," explains Lars Mikael Jensen, head of Danish company Moller-Maersk, the world's largest cargo ship operator. "There are enough ships if we could get to Los Angeles and set sail the next day. But now we can lose weeks of waiting."
Be that as it may, the sector expects huge profits. Shipping consultancy Drewry said in July that it expects the sector to generate more than $80 billion in profit in 2021, up from $25 billion last year, driven by high freight rates. However, there are voices among the operators who warn of the situation. Nils Haupt, spokesman for the German shipping company Hapag-Lloyd AG assures that the sector needs 20% more capacity to face the crisis. "Customers yell at us. They complain about freight and delays. It's not a good thing for customer relationships." French container shipping company CMA CGM said a few days ago that it will suspend any further increase in freight rates until next February.
Costs won't drop immediately
How much longer will this 'perfect storm' last? Analysts are not particularly optimistic. "While rising transportation rates and shortages of key inputs, such as semiconductors, are normal during the early stages of the recovery, the magnitude of these issues remains unprecedented. What's more, transportation and semiconductor experts suggest that delays are likely to extend well into next year and perhaps beyond… The shortage of container ships could last much longer," says Ben May, director of Global Macro Research at Oxford Economics.
Analysts at Bank Of America (BofA) note in their weekly bulletin that "the shortage of containers continues around the world, and shipping prices continue to skyrocket. Covid-related closures in Southeast Asia are also affecting garment production, especially in Vietnam." With an adventure date Wang of President Capital Management: Predicts that the high prices will remain until February 2022.
From ING they go to the extreme of ensuring that even if things calm down, there is no reason to return to levels prior to the pandemic. In a note published in June, its economists echoed the increase in the capacity of the operators, emphasizing that it will not be effective until 2023 and that it will not return the situation to January 2019. "The next increase in maritime transport capacity it will push down transport costs, but will not necessarily return freight to pre-pandemic levels, as container shippers appear to have learned to better manage capacity in their alliances, "they wrote.