The main tobacco company at the global level published its Integrated Report in which it reports the progress aimed at accelerating the end of cigarette consumption.
Philip Morris International published its Integrated Report where it shares a summary of the environmental, social and corporate governance (ESG) performance and its progress in its main objective at a global level, which is to provide a smoke-free future.
The company's main ambition for 2025 is to have more than 40 million adult smokers switch to its smoke-free products, half of them from OECD countries; and that smoke-free products represent more than 50% of total net income. Additionally, in the recently published report, Philip Morris committed to new goals related to business transformation. In this sense, the leading company in the sector established a goal for 2025 that smoke-free products are present in 100 markets and that at least $ 1 billion in annual net income comes from them.
While the industry transformation strategy is the company's main global goal, the report highlights all of PMI's sustainability efforts and issues. It also includes a new section on the company's business transformation, which goes beyond changing the product, and an update to its Business Transformation Metrics (BTM).
The company's Business Transformation Metrics (BTM) are a set of bespoke Key Performance Indicators (KPIs), introduced in 2016 to complement its ESG disclosure. These metrics allow stakeholders to transparently assess both the pace and scale of PMI's transformation. Since then, based on stakeholder feedback, the company has expanded the number of metrics to 28, including three new ones in this report.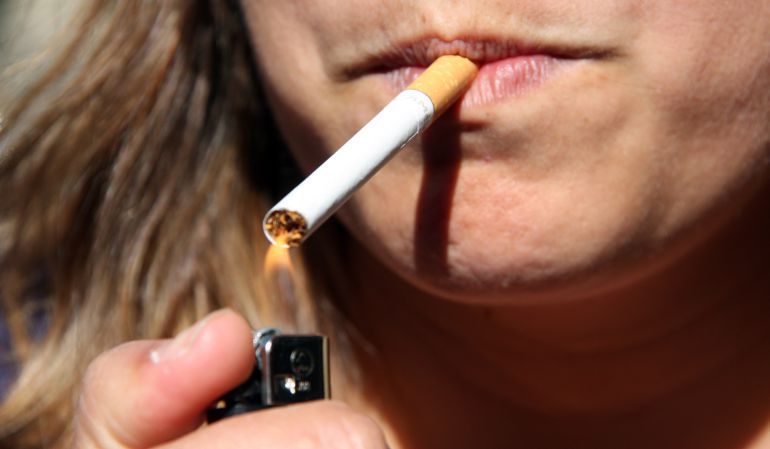 Progress in transforming PMI's business
– As of December 31, 2020, IQOS was available for sale in 64 markets and it is estimated that, out of a total of 17.5 million users of this alternative, 12.7 million smokers have completely switched.
– In 2020, PMI invested USD 495 million in R&D expenses, of which almost 100% were dedicated to smoke-free products.
– PMI's smoke-free net revenue represented 23.8% of total net revenue in 2020, compared to 0.2% in 2015.
PMI's efforts also put the company on track to achieve its carbon neutrality targets in its direct operations and throughout its value chain by 2050. In 2020, it achieved significant absolute reductions in CO2 equivalent emissions, including a 26% reduction in its direct operations and an 18% reduction in its value chain. These reductions were due in part to impacts related to COVID-19, but mostly to accelerated efforts to reach its carbon neutrality goals.
In 2020, PMI reached its goal of having 100% of its tobacco purchased without risk of deforestation of old forests, boosting its efforts to protect biodiversity and prevent the destruction of nature.
PMI received a Triple-A Rating from CDP for its efforts in fighting climate change, protecting forests and promoting water security. In addition, it maintained its position on the A-List for Climate Change for the seventh year in a row.
As of December 2020, 37.2% of PMI's management positions were held by women, up from 36.1% in 2019. Committed to achieving gender balance at all levels, the company is on track to achieve its goal of having 40% of management positions held by women by 2022.