Nonfarm payrolls increased by 850,000 in June while the unemployment rate rose timidly, standing at 5.9%, according to updated data released this Friday by the United States Department of Labor.
The most notable increases in employment were in the leisure and hospitality, public and private education, professional and business services, retail and other services sectors. After the pertinent reviews, the Bureau of Labor Statistics (BLS, for its acronym in English) indicated that between the months of April and May, 15,000 more jobs were created than expected.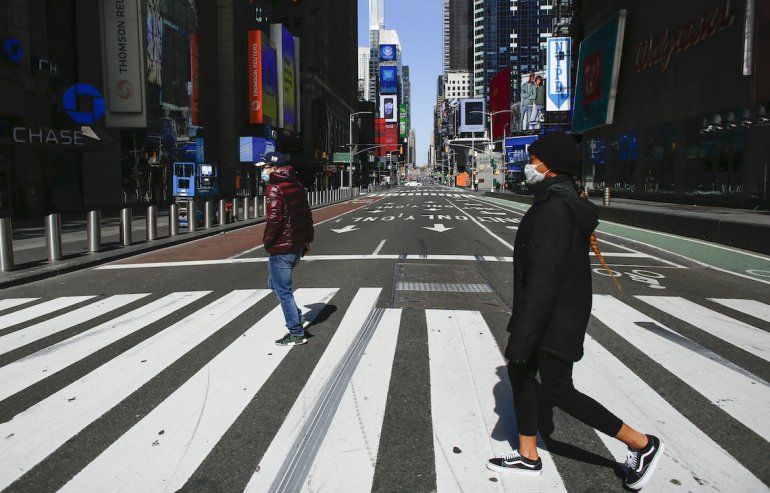 Both the unemployment rate, 5.9%, and the 9.5 million people still unemployed, barely changed in June. These measures have dropped considerably from April 2020, but are still well above pre-pandemic levels (3.5% and 5.7 million, respectively in February 2020). That said, employment has increased by 15.6 million payrolls since the start of the pandemic but is still 4.4% lower (6.8 million employees) from pre-pandemic levels.
In June, the number of long-term unemployed (those who have been unemployed for 27 weeks or more) increased by 233,000 to 4 million, after a decline of 431,000 in May. The labor participation rate was unchanged at 61.6% and has remained within a narrow range of between 61.4% and 61.7% since June 2020.
"With the workforce only increasing by 151,000 people and more than 3 million below its pre-pandemic peak, we are not entirely convinced that this is the start of a much stronger employment trend," warns Andrew Hunter, economist at Capital Economics. This expert believes that the recent labor shortage could be driven by more structural factors, which are likely to be much longer lasting.
Employment in the leisure and hospitality sector increased by 343,000 people as restrictions related to the pandemic continued to ease. However, these levels are 12.9% when compared to those registered in February 2020. For its part, in the educational area, local public education generated 155,000 payrolls while state and private added 75,000 and 39,000, respectively.
Within professional and business services, employment increased by 72,000 payrolls in June, but has decreased by 633,000 jobs since February 2020. Retail created 67,000 jobs in June, but its payroll is down 1.9 % when compared to those registered just before the Covid-19 scourge. The manufacturing industry achieved 15,000 new payrolls last month although it has yet to create at least another 481,000 to address the impact of the coronavirus.
These figures come after the job recovery on this side of the Atlantic registered symptoms of fatigue since early spring, despite the high level of job offers available. However, as vaccinations progress, some of the factors that could have slowed the US job boom are beginning to dissipate. Thus, for example, additional unemployment benefits as part of the stimulus in many states have ended or will end in early September.
At the same time, the restrictions that until now limited the capacity of many companies have been relaxed or even expired. In parallel, many companies have increased wages and offered to hire bonuses to attract workers. Precisely, the average hourly wage increased another 10 cents in June after also rising in May and April (13 and 20 cents, respectively).