Payment giant Visa is building a network of payment channels on Ethereum. Specifically, I announce a new universal payment channel with Ethereum. Which will facilitate transactions between the Stablecoins and the CBDC.
By the way, the measure is not the first to signal Visa's greater acceptance of adopting crypto in its operations. Visa's clear commitment to Ethereum could prove fruitful in establishing greater institutional acceptance of the Blockchain.
To recall, Visa bought a CryptoPunk on Ethereum last month, casting a positive outlook on NFTs. And in the middle of the year he shared that they had spent more than $1 billion on Visa cards tied to cryptocurrencies.
As a fun fact, Ethereum is being used by Reddit, Twitter, Visa, and TikTok. That is adoption.
Visa is building a network of payment channels on Ethereum
In short, Visa has been actively involved with cryptocurrencies. Reports have emerged that the payments facilitator and financial services company has implemented its first SmartContract on Ethereum Testnet.
In fact, Visa is showing a clear investment to become a leader in processing payments through central banks. The first evolution of SmartContract was a payment channel that accepts both Ethereum (ETH) and USDC.
Basically, this is a conceptual protocol under development by Visa. That will allow interoperability between the Central Bank's digital currencies (CBDC), called "Universal Payment Channel" or UPC.
Ultimately, the idea is to create a digital currency equivalent to the international payment experience. One that allows you to pay for something in another country with a card that draws funds from an account in your home country.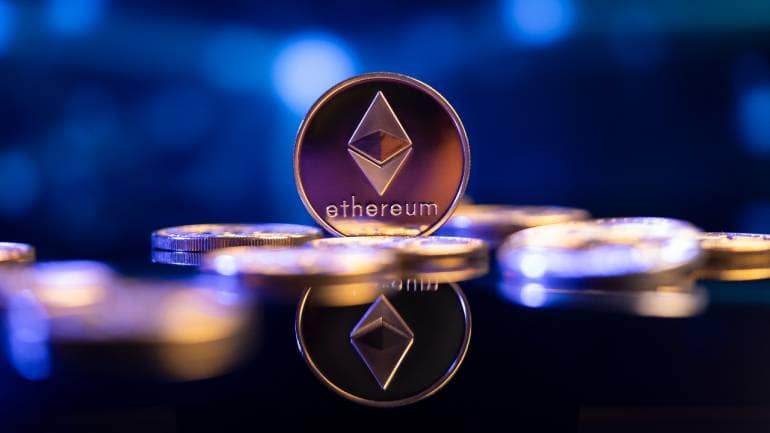 Payment giant develops interoperability concept
Ether way, Visa has developed a conceptual protocol. Which shows how multiple CBDCs can be interoperable with each other to make payments.
Imagine splitting the check with your friends, when everyone at the table is using a different kind of money. Some use CBDC like Sweden's eKrona, and others prefer a private stablecoin like USDC.
In the foreground, the concept, called the "Universal Payments Channel" (UPC), describes how multiple Blockchain networks can be interconnected to enable CBDC transfer. It shows how Visa can help exchange multiple CBDCs built on different Blockchains in the future.
Visa develops interoperability concept for central bank digital currency payments (via @Yogita_Khatri5)https://t.co/eWqSRo2Bvq

— The Block (@TheBlock__) September 30, 2021
What do the bosses think?
In this regard, Cuy Sheffield, head of cryptocurrencies at Visa, said: "The initiative is a concept of future thinking in the longer term. Around a way that Visa could potentially help become a bridge between a digital currency on one Blockchain and another digital currency on another Blockchain."
Catherine Gu, Global CBDC Product Leader, Visa, said: "We are excited to share this concept with the global community of researchers, builders and policymakers exploring new frontiers in the movement of money." 
In addition, he added, "As we continue our applied research, we are working to translate our ideas into actual lines of code."
According to Visa, CBDCs and Stablecoins will play an essential role in people's financial lives in the future. And to be successful, they must have a great consumer experience and widespread commercial acceptance.
"It means the ability to make and receive payments, regardless of currency, channel, or form factor. And that's where the Visa UPC concept comes in."
To conclude, why is Visa based on Ethereum. Do you consider yourself optimistic? Leave your opinion in the comment box.