Wall Street rebounded on Monday and turned green after the Dow Jones closed its most bearish week since last October. Markets continue to adapt to the change in the monetary policy bias of the Federal Reserve (Fed), which was tougher than expected due to the greater rise in inflation in the United States in recent months.
The Dow Jones fell 3.5% last week, followed by the S&P 500 (-1.9%) and the Nasdaq (-0.2%) while yields US Treasuries registered a 'flattening' between the time short term and long term.
"Investors interpreted the Fed's more aggressive tone as a sign that prolonged economic expansion may be a bit more difficult to achieve in a less accommodative monetary policy environment," said Chris Hussey, an analyst at Goldman Sachs.
Yields on bonds with a maturity of up to 3 years rebounded, while yields on bonds with 5 years or longer terms fell significantly.
This so-called 'flattening of the yield curve' reflects that the market is now pricing in that the Fed will raise rates earlier than initially expected. And it also indicates that the central bank does not have much room to raise interest rates without slowing down economic growth, because the neutral rate of interest rates is getting lower and lower.
If before the meeting of the American central bank the market discounted the first rate hike in 2024, after the new forecasts of the body, investors already discount at least two increases in 2023.
And after James Bullard's remarks last Friday, when the president of the St. Louis Fed suggested that the first-rate hike could take place in 2022, the movement in bonds became even more accentuated and pressured stock valuations, which trade close to from all-time highs on Wall Street.
This is another factor that needs to be remembered in the current scenario. "We understand that the reaction of the stock markets has another explanation, more of a technical nature, since both the main European and American stock indices, as well as many values, especially those of a cyclical nature, which have been the most penalized in recent days, they showed high levels of overbought, "argue Link Securities analysts.
"That is why we understand that these exchanges were 'ripe' for a correction that, although it is possible that it will continue, we do not expect it to go very far given the high liquidity that is currently in the system; and the lack of attractive investment alternatives", they add.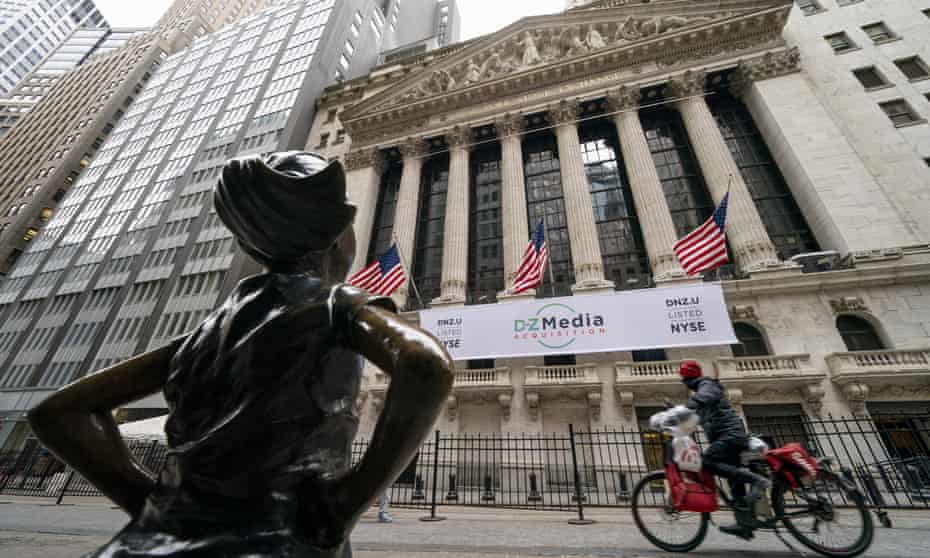 A 10% TO 20% CORRECTION
Not so positive is Mark Zandi, chief economist at Moody's Analytics, who expects the Fed's more aggressive stance to lead to market declines of 10-20%. And, unlike the cuts in recent years, Zandi estimates that there will not be a strong recovery, especially since the market is so overvalued. He estimates that it could take a year to return to current levels.
"The headwinds are picking up for the stock market," Zandi said on CNBC's 'Trading Nation' show last Friday. "The Federal Reserve has to change gears here because the economy is very strong," he added.
In other markets, bitcoin has yielded this weekend below the barrier of $33,000, with falls, this Monday, of 7.60% to $32,625. Satoshi Nakamoto's creation is hampered by news from China, whose authorities have banned banks and Aliplay from offering services to crypto companies. In addition, they have locked down the miners who settled in the country.
In addition, West Texas oil fell 0.22% to $71.80. The euro appreciates 0.33% and changes to 1.1899 dollars. Lastly, an ounce of gold rose 0.58% to $1,779.