The world's major stock exchanges are heading to their seventh consecutive month of gains on Tuesday, as investors were largely convinced that the economic rebound and abundant monetary stimulus will sustain the stock market rally for now.
The Wall Street stock market, which set new records the day before, opened this Tuesday with slight losses. The Dow Jones, the main indicator, fell 0.25% in the first minutes of trading, while the selective S&P 500 fell 0.2%. The Nasdaq market composite index, which brings together the most important technology companies, fell 0.15%.
Analysts say the earnings outlook was driven in large part by strong corporate results this season, which showed both sales and earnings rising, and Wall Street is expected to continue rising for the remainder of the year. "Risks such as the Delta variant, supply chain disruptions or inflation pressure, particularly on wages, cannot be discounted. But we can expect the efficiency of US companies and the strength of the reopening to continue to drive revenue and lead to higher earnings for equities for the remainder of 2021, "LPL Financial Director of Markets Strategy Ryan explained in a note. Detrick.
Jerome Powell, the Fed chairman, gave markets a boost Friday with his speech by showing no rush to cut monetary stimulus, according to most analysts.
The European stocks had started rising on Tuesday but later turned negative, en route to their seventh straight month of gains, as hopes for further support of monetary policy overshadowing economic risks arising from an increase in cases of COVID-19 caused by the delta variant worldwide.
After an initial rise to record levels, European stocks fell on higher-than-expected eurozone inflation data and statements by an official of the European Central Bank (ECB) that the body was in a position to consider a reduction of the extraordinary stimuli due to the pandemic.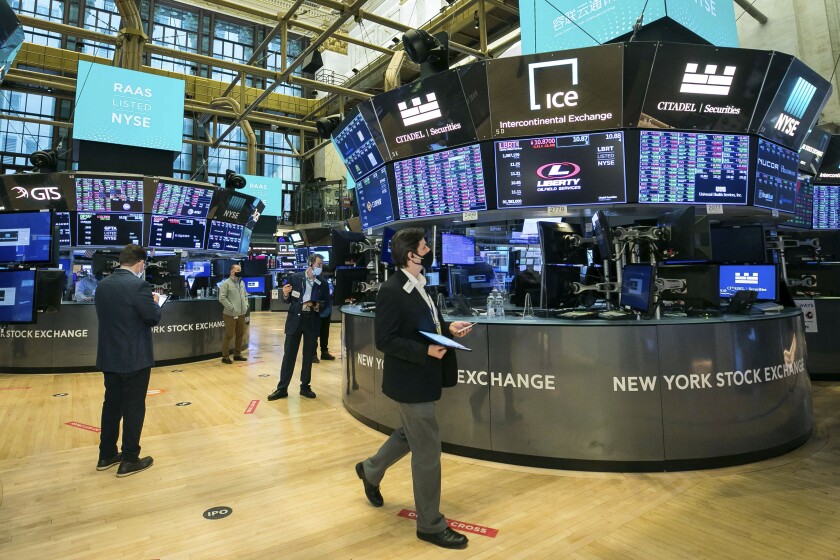 "While risks remain and investors should reflect this in their portfolios, we believe the outlook for equities remains positive, and we advise investors to position themselves for reopening and recovery," said Mark Haefele, Chief Investment Officer from UBS Global Wealth Management.
The surge in cases of the Delta variant of COVID-19 has been weighing on stocks in Asia in recent weeks but has mostly been ignored by the European and US markets.
Beyond stocks, the dollar, a safe haven currency and a barometer of the risk outlook, fell to a three-week low and was down 0.3% on the day at 92,424 units. The euro appreciated 0.4% at $1.1841, extending its gains after inflation data to its highest level since Aug. 5.
Chinese stocks endured another volatile session after disappointing economic reports and renewed concerns about regulatory restrictions. Data showed that Chinese businesses and the broader economy came under increasing pressure in August, as factory activity expanded at a slower pace, while activity in the service sector contracted. The country's tech indices and stocks slumped again after Beijing on Monday cut the amount of time those under 18 can spend playing online games on Fridays, weekends and holidays.