Rather than offering the lowest price or the highest quality service, you must have the trust of your audience. Brand perception represents a thermometer for companies, who can understand how their audiences really see the work they are doing.
Beyond offering the best price or the highest quality service, you must have the trust of your audience. Brand perception serves as a thermometer for companies to understand how their audiences really see the work they are doing.
Within Digital Marketing, many tasks and actions can be controlled by companies and brands. With so many metrics available, anyone can design their campaigns in Google Ads, for example. However, an extremely important detail cannot be defined by a company: brand perception. That is, how your consumers — and potential customers — see your organization.
As much as your strategic planning exposes the message you want to convey to your audience, only users can define what your business really is. The experience provided acquires an increasingly important role, so it is essential to understand what they are thinking about your brand.
To clarify some doubts on the subject and highlight the importance of brand perception for the future of your business, we have prepared an article in which we will address the following topics:
Are you ready to understand what your Buyer Persona thinks about your company and how that understanding can strengthen your business? Keep reading and check it out!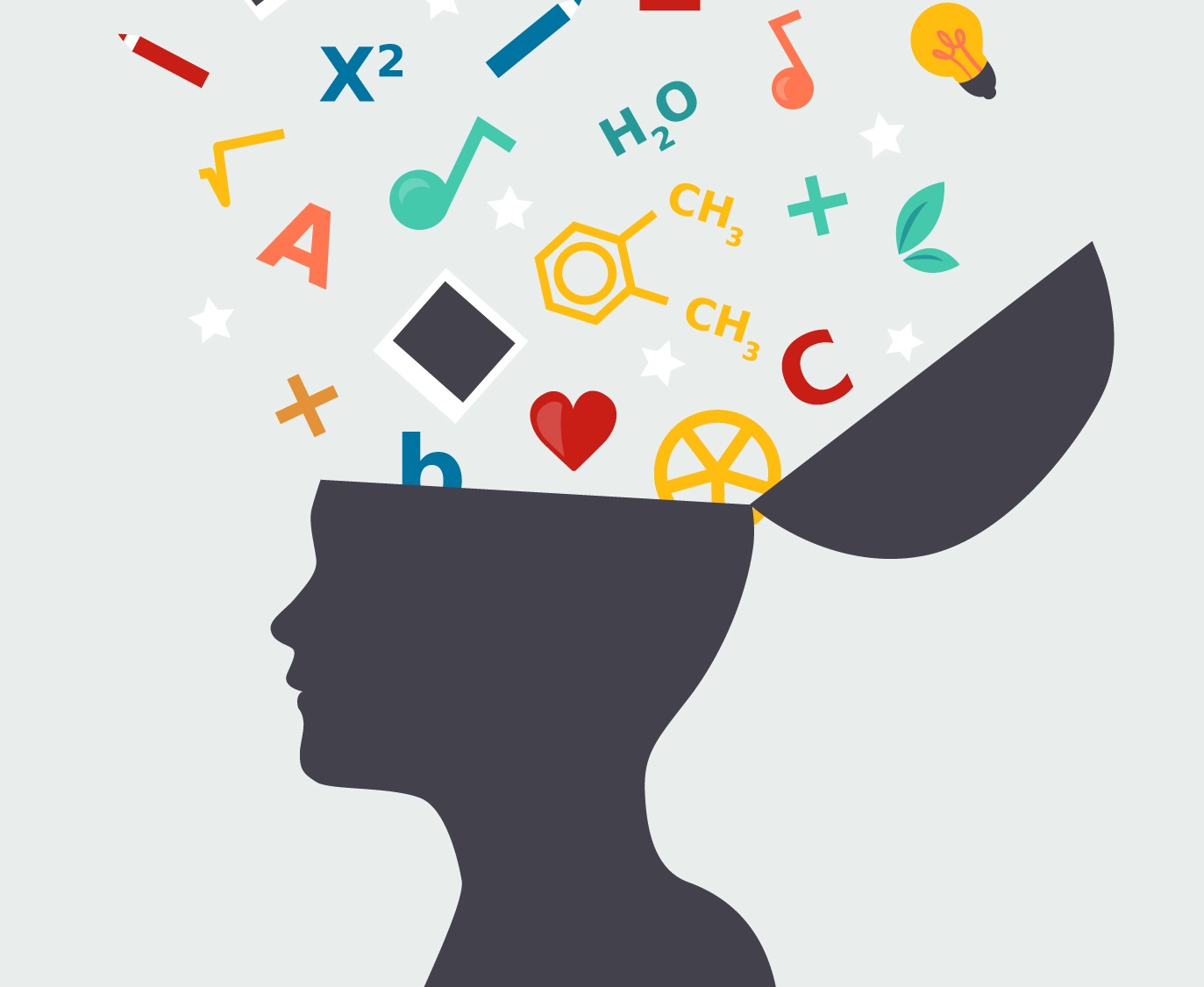 What is brand perception and how does it work?
The user experience is increasingly valued by companies. After all, the competition is more prepared than ever and it is necessary to make more than one sale for the long-awaited loyalty. Does your business, indeed, offer a satisfactory purchase journey to your target audience? Most companies believe it, but the reality is different.
According to a Bain and Company study, 80% of brands believe they are offering a "superior experience" to their customers. However, interviewed consumers indicated that only 8% actually deliver a differentiated value offering. This research is one more example of what brand perception is.
In short, it's about how your audience views your brand. In other words, it is not the message that your company wants to convey to the market, but how consumers understand what it represents. This perception is built from the experiences that your organization provides: be they bad or positive.
Imagine that you have an e-commerce that preaches fast and efficient home delivery as your competitive advantage. The speech, however, does not align with reality and many consumers are dissatisfied with the performance of the freight from your online store. The sent message may continue to insist on this point, but your audience will have a completely opposite view.
With digital transformation and consumer empowerment, this assessment becomes even more important. After all, the opinion of a dissatisfied customer on a platform can impact your sales. This scenario reinforces the importance of investing in practices and actions that make your speech and branding consistent.
Brand perception, therefore, represents consumer sentiments after interactions with a company. This judgment will directly affect the moment of making a decision. That is why it is so important to understand what your audience is thinking about your brand so that you can make the necessary adjustments and gradually change this scenario.
Why is this relevant to a business?
Now, why is it so important to worry about brand perception? We have listed some of the reasons why you should start paying attention to what people think about your business and how it impacts your marketing strategies. Discover them!
Trust
The first point is the trust that your audience has in you. When your audience's brand perception is negative, who will believe what you have to offer?
Therefore, worrying about this problem is one way to ensure that your reputation is favorable. From that point on, the sales and conversion opportunities will increase considerably.
Client retention
When your message agrees with what the public thinks of your company, customer retention work is optimized. Even if the price is not lower, for example, the consumer feels more comfortable continuing to buy with your company. This can represent an increase in important indicators, such as the average ticket or Lifetime value.
Word of mouth marketing
Word of mouth marketing remains one of the most effective strategies for promoting a brand. When your audience's perception is positive, the tendency is for consumers to feel comfortable sharing their opinion of your products and services. At the end of the day, the experience was so positive that it does not make sense to stop indicating that colleagues, friends and family also seek your company.
Defense of the brand of your own free will
With the online world always active, it is not always possible for your brand to defend itself or respond to negative comments, for example. By gaining the trust of your consumers, they also act as advocates for your business. The best? All this is done spontaneously, making interaction with other users more natural and effective.
Loyalty
Loyalty is also another important factor, especially in a period characterized by so much competition. After positive experiences, a bad one will not be what will damage your reputation. Better yet, an aggressive offer from your competitor will not take away sales. Loyal consumers become practically partners with your company.
Improve the relationship
With all this on the agenda, the relationship between the two parties is improved. After all, you and your consumer are beginning to trust each other more and understand that the relationship is not based solely on commercial interests. Of course, this is still the main factor, but the contact is so close that the relationship becomes more friendly. In the long term, this represents more satisfied consumers.
Provides a more realistic view
Brand perception also helps you understand your long-term actions. Let's go back to the e-commerce example: you made countless sales due to aggressive promotion, but the delivery of the products was marked by many delays. Metrics can even indicate high conversion, but the number will not be such an accurate picture of reality, as brand perception will be negative and this will affect future business.
Allows you to make adjustments
Like it or not, brand perception is a form of feedback that consumers transmit to your company. The best thing you can do with an evaluation is to understand how it can help improve your business. When you notice that your audience has a negative perception of the experience on your site, why not invest in solutions that solve this problem?
How is it possible to analyze brand perception?
But how can your team assess brand perception? Options abound for understanding what they are thinking about your business.
Explore Google alerts
Google – always him – can be an important partner in analyzing your brand perception. Through Google Alerts , you can follow everything that is said about your company in the digital environment. Since it is not easy to keep track of each post, select some terms you want to track and receive everything automatically.
For free, you can consult the main publications and references to the name of your company, for example. In this way, your team can always be aware of the most relevant mentions and, in addition to recording and understanding these evaluations, can act when necessary.
Monitor comments on social networks
Social media are also platforms that your team should closely monitor. A relevant thermometer is to follow the comments they leave on your pages.
A post about the efficiency of your e-commerce delivery that receives an avalanche of criticism indicates a negative perception. At the same time, positive feedback from satisfied customers shows that your message is being effective.
Evaluate feedbacks in specialized channels
As we mentioned earlier, there are specific platforms for consumer reviews and feedbacks. Also, Google Reviews can provide more details on what they think of your brand.
It is important not only to monitor, but also to respond and ensure that each customer has their problem solved, which can also contribute to the transformation of a negative perception into a positive one.
Conduct constant research
Another point that you cannot overlook: monitoring brand perception should be a constant task. What works in one day can suddenly become a problem. Therefore, it is necessary to monitor these channels frequently and make sure that the perception of your company is always as planned.
How to influence a positive perception?
The good news is that, in addition to monitoring brand perception, it is possible to influence a positive outlook on your business. Here are some tips, take a look!
Invest in brand personality
While brand perception is not something imposed by a company, targeting can be important. Therefore, it is necessary to invest in the personality of the brand, that is, the characteristics that represent the organization. The most relevant thing to understand in this action is: what is said must also be put into practice.
There is no point in taking an external consumer-centric stance and, in practice, offering poor service. For the personality to have value for your audience, it is necessary that it really transmit the messages that are disseminated with the strategies, campaigns and actions in the work routine.
Exciting stories
Content Marketing can also play an important role in influencing positive brand perception by the public. Rather than trying to promote your products and services, investing in producing exciting stories can be a way to get closer to your audience. Techniques like storytelling can stimulate a closer relationship.
Authenticity
As you put these actions into practice, you should always implement them authentically. After all, many companies also use the same tactics to reach out to their audiences, even their competitors.
It is important to find a well-defined personality for your brand and guarantee its authenticity to create a natural bond with the consumer.
Visual identity
Visual identity is relevant to brand perception, as it is the first contact between the two parties. Getting the colors and design right for your visuals can make a great business card.
Even if the service is top-notch, a poor website can compromise your brand identity and even rule out new business opportunities.
Understanding what brand perception is and how it works is the first step in changing your audience's opinion. Only by constantly monitoring user comments about your business can you make the necessary changes. Despite being a job with long-term results, it is a culture change that can enhance the performance of all your marketing strategies.