In the last week, ethereum has been starring in an impressive bullish rally that is bringing this currency closer to bitcoin in terms of capitalization. Gone are those times when bitcoin had almost the 'monopoly' of this market. More and more digital currencies with their own characteristics are beginning to arouse the interest of investors (Cardano, Solana).
In the last seven days, ether (the cryptocurrency of the ethereum network) has risen more than 25%, compared to 7% for bitcoin. This escalation has led Ether to close to $4,000 (close to its all-time high), levels that analysts believe it will exceed soon to continue growing solidly.
In this way, the capitalization of ether is already close to 470,000 million dollars, just over half of the capitalization of bitcoin (about 950,000 million dollars), whose token is exchanged for 50,000 dollars this Friday. Gone are those days (not so long ago) when bitcoin's capitalization exceeded $1 trillion and Ether struggled to reach $300 billion.
Simon Peters, an expert cryptoasset analyst at multi-asset investment platform eToro, explains in a note that "often, apart from general market sentiment, it can be difficult to identify why a particular asset is going up in price, as the Momentum can drive stocks higher. But in the case of ether right now, a number of factors are creating significant upward pressure on the price of the currency."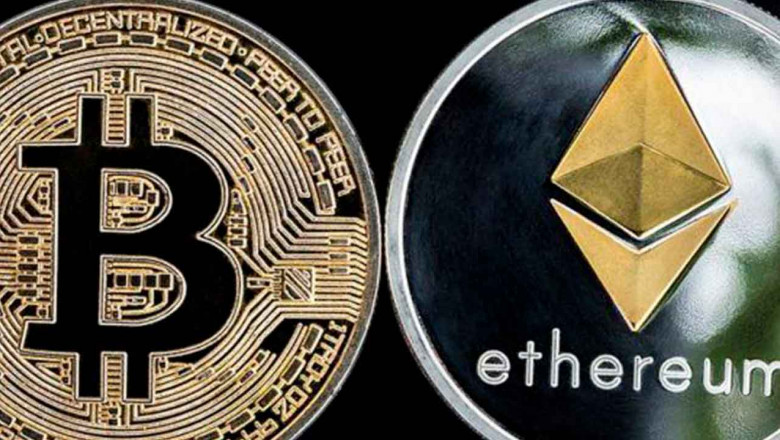 More demand and less supply
-Firstly, the number of transactions taking place on the Ethereum network is increasing again, but perhaps most importantly, the gas used on the network is close to all-time highs. Gas is the name given to the cost of carrying out transactions on the Ethereum network, says the expert.
-A combination of high gas usage and the London hard fork (the EIP-1559 update that occurred in early August and introduced a "burn" of ether tokens and that seeks better network performance) is resulting in less ether newer than before the hard fork. Experts say that ether could end up having a limited supply, as is the case with bitcoin. The so-called ethereum gas is a unit that measures the amount of computational effort required to execute certain operations, according to the analyst.
-Second, the amount of ether tokens being blocked is increasing. This is putting additional pressure on the supply of the cryptoasset, as there are more tokens that are not available on the market. If demand is steady or goes up while supply goes down, the result is a rising price.
-Finally, the stakes on ether are growing. Currently, around 7.2 million ether is staked, which is equivalent to around 6% of the tokens, again limiting the supply. The parking process is also becoming more accessible, with multi-asset investment platforms like eToro now offering ether staking, explains Simon Peters.
What is staking?
Staking allows ethereum holders to participate in different projects as validators of operations on the blockchain. By putting their tokens as collateral they get a high return.
Once their ether is in place, they are added to the staking pool that helps to secure the blockchain and generates rewards in return. Coinbase notes that it makes this bet (or 'staking') on behalf of the client, providing greater accessibility to one of the key characteristics of cryptocurrencies.