Throughout history, different famous buildings have been partially or totally destroyed by disasters ranging from terrorist attacks to fires, marking a before and after in history. Fortunately, some have been rebuilt to their former glory.
The centuries-old Notre-Dame Cathedral was devastated after a fire that occurred during renovations consumed much of its structure.
The whole world was impressed by this tragedy in which a witness of the passage of time was reduced to ashes.However, French President Emmanuel Macron announced a reconstruction plan to put it back on its feet in just 5 years.
Once it has been rebuilt, Notre-Dame will join the list of famous buildings that have been rebuilt after being destroyed by tragic events. Whether due to terrorist attacks, fires or earthquakes, these emblematic buildings have been left in ruins and then rise again in all their splendor.
1. Frauenkirche Protestant Church in Dresden, Germany
The German city of Dresden was devastated during WWII, more specifically in 1945 after being bombed for 3 continuous days. Among the places destroyed by the bombing was the Frauenkirche Dresden, the city's famous Protestant church.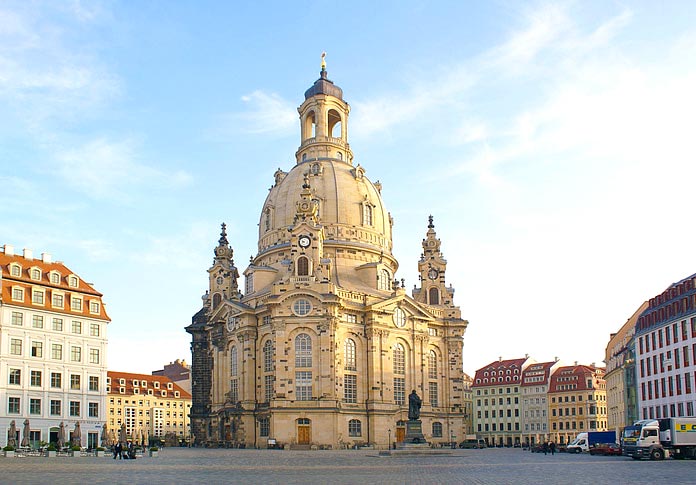 For decades, the church was totally in ruins, until almost 50 years later, the citizens decided to form a special committee for its restoration and reconstruction. Much of the building's original materials were used in this process, and it lasted from 1995 to 205 when it reopened.
2. Fairmont Hotel in San Francisco, United States
In 1906 the American city of San Francisco suffered one of the worst fires in history, leaving 3,000 people dead and more than 25,000 buildings destroyed. The Fairmont Hotel was surprisingly unaffected by the earthquake, but the fires that broke out were what caused the terrible damage.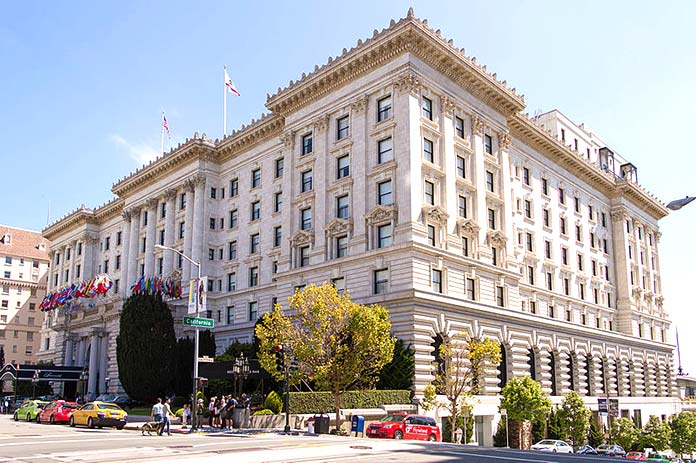 The luxurious hotel took just a year to fully rebuild, and for its reopening in 1907 there was a grand celebration filled with fireworks and plenty of local wine.
3. St. Paul's Cathedral in London
Impressively this cathedral has been devastated multiple times by fires, civil wars and Viking attacks, however, each time it was rebuilt. The last attack it received was in 1940 during the London Blitz of World War II. Fortunately, it only received partial damage thanks to the volunteers who protected the building.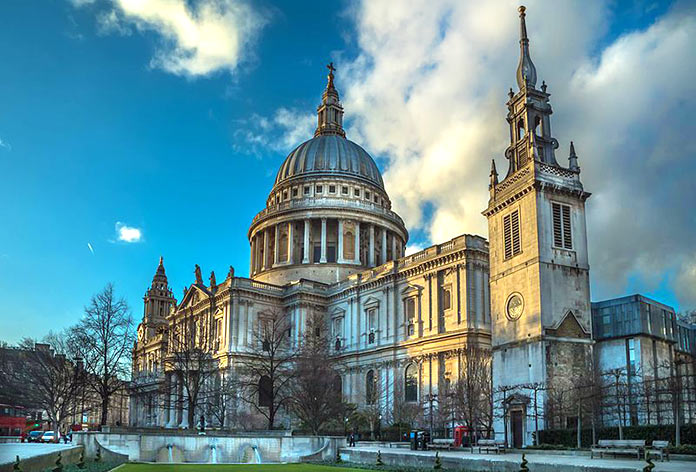 Winston Churchil said that the cathedral must be saved at all costs, and so it was, becoming a symbol of resistance during the war. Later, in 1945 it was lit again to celebrate the end of World War II.
4. The White House in Washington DC, United States
The White House is possibly one of the most famous presidential houses in the entire world. However, surely few know that it was originally called The President's House, and that in 1814 it was destroyed by a fire caused by British troops during the war when they invaded Washington.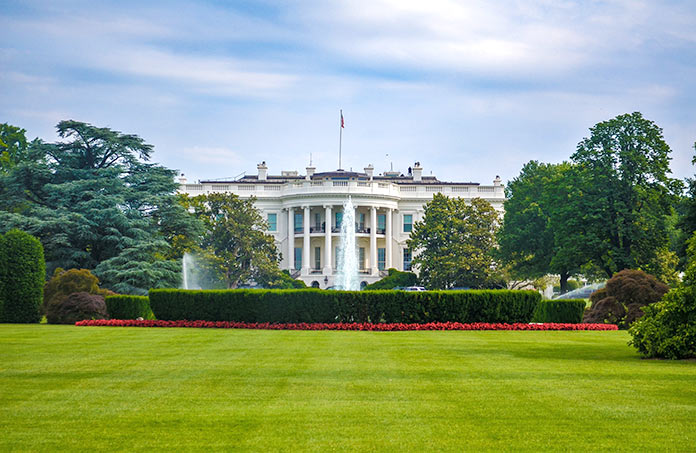 Its reconstruction was in charge of the architect James Hoban, and lasted three years. Finally in 1817 President James Monroe was installed in the new White House, even though it was not yet officially finished. Since then this iconic North American building has undergone several renovations.
5. Royal Exchange in London, England
This trading post was opened in London in 1751 and was destroyed nearly a century later in the Great Fire of 1666, but reopened only years later, when it became a meeting place for merchants and insurance brokers.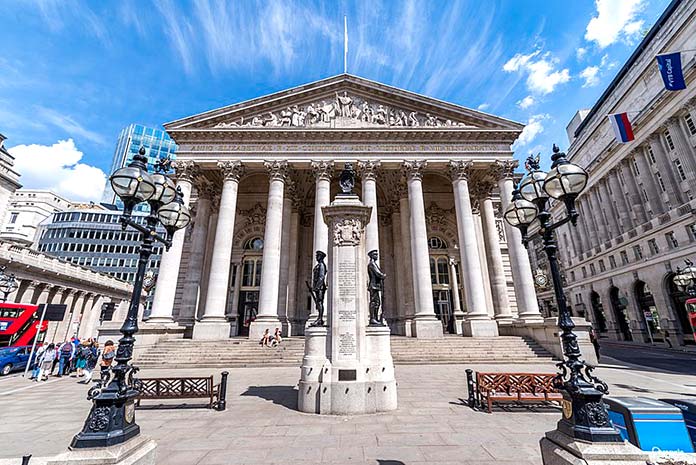 Later, in 1838 it was destroyed again by a second fire and was rebuilt and designed by the English architect Sir William Tite, who kept the original design from the 16th century. Today the Royal Exchange boasts beautiful Roman architecture and more than 30 luxury shops.
The devastation suffered by each of these places undoubtedly marked a sad moment in history.
However, once rebuilt, they regained their majesty, being an icon of renewal and new beginnings for each country. There is no doubt that architecture is a clear reflection of the passage of time and the legacy of its builders.