The art of dressing well has its price. Buying expensive clothing brands in the most recognized stores around the world is a luxury that not many can access, but that most dream of one day reaching.
There is a lot of fascination behind the good cut of a garment, a piece of fine fabric and the original and impeccable tailoring of a renowned sewing house. In every wardrobe, even the most austere and simple, you can never miss expensive clothing brands, or a luxury detail from the most famous brands.
Wearing a designer garment not only projects social status and brings security to the wearer: it is knowing that you are a user of a distinctive piece, with characteristics that can elevate prestigious clothing brands to a level of portable art.
Paris, London, Milan and New York have the most expensive designer clothes in the world in their shop windows, which every year captivate fashionistas. This is a sample of the most expensive clothing brands in the world.
List of the most expensive clothing brands in the world
Strolling through the windows of the most expensive clothes in the world is the highest point of prestige and opulence. For those who can spend large sums of money on expensive clothing brands that suit their personality, there is a great variety for each style; from types of sportswear brands to haute couture dresses.
The bags and accessories of the most famous brands also reflect a world that can only be accessed with a bank account in which the zeros on the right abound.
Here are the top 20 of all the clothing brands in the world with their names:
1. Gucci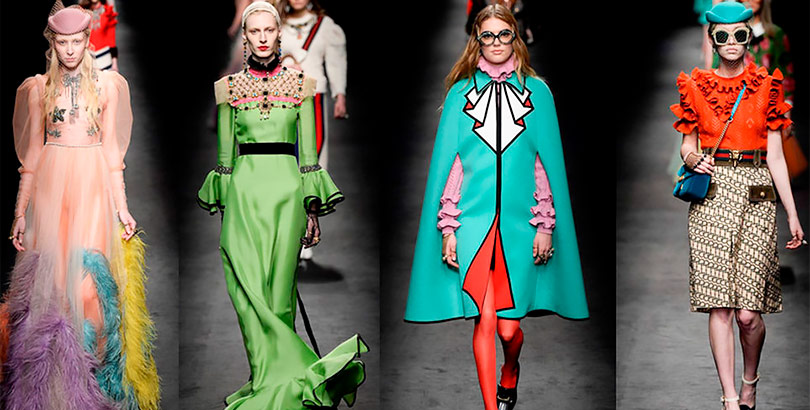 The Italian firm Gucci is the top of the pyramid of the most expensive brands in the world. Wallets, shoes, watches, jewelry and perfumes are the items in her collection that stand out the most on the best catwalks in the world.
Its beginnings date back to 1921, when its creator Guccio Gucci opened the doors of the first store in Florence, Italy. Its symbol is synonymous with excellence throughout the world. The two GGs first appeared in 1947.
2. Chanel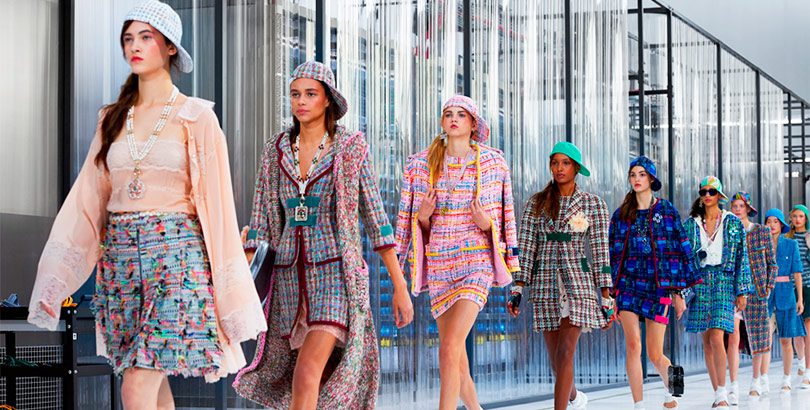 Wearing French clothing brands like Chanel is touching the sky. Fashion designer Coco Chanel founded this house in 1910 in Paris. Today it is one of the most important elegant clothing brands.
It is present in the fashion shows of the most important capitals of the world. Its haute couture dresses, shoes, bags, jewelry and cosmetics stand out.
The first perfume of this house is still one of the most exquisite in the world: Chanel No. 5, being one of the best fragrances recognized by critics. Chanel is the brand that sells the most perfumes, with a penetration of 7.6% worldwide.
3. Louis Vuitton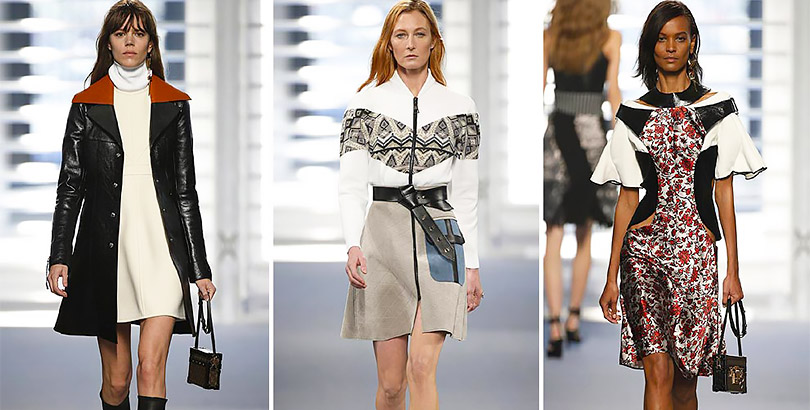 The LV monogram on the labels of high-quality bags, suitcases and other accessories is the hallmark of one of the most expensive and famous brands in the world, Louis Vuitton. This house has more than 100,000 employees and its establishments are distributed in high-end departments, boutiques and a virtual store.
Louis Vuitton is valued at more than 29 million dollars, being the most valuable in the world. Its travel items are the most requested and sold in the world of fashion.
4. Armani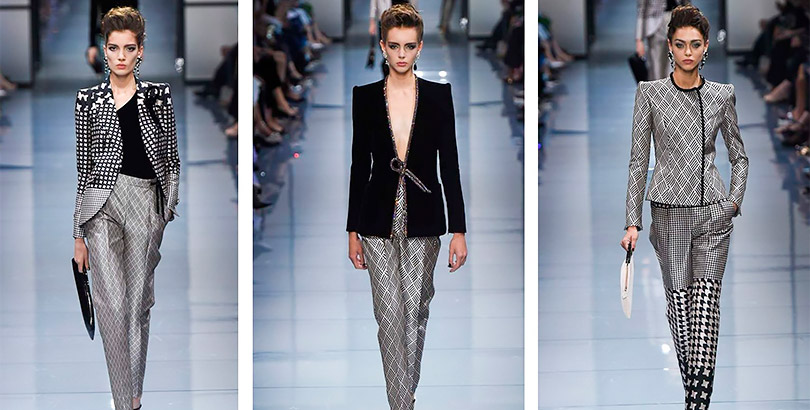 There are some clothing brands that include accessories, clothing, cosmetics, fragrances, jewelry, watches, and glasses all in one. So it is in the case of Armani, an obligatory reference. Armani creations can be found in expensive stores where the best clothing brands in the world are present.
Armani has several lines: Armani Casa, Armani Collezioni, Armani Cosmetics, Armani Dolci and Armani Exchange. In addition to the Armani, Armani Jean, Armani Privé, Emporio Armani and Giorgio Armani Hotels.
5. Prada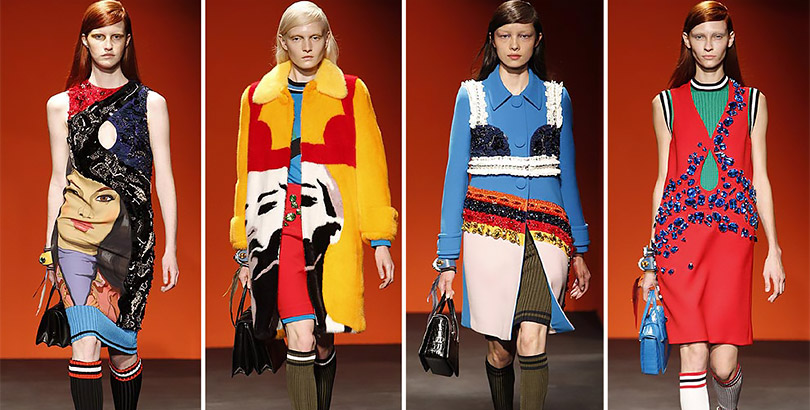 Mario Prada founded in Italy in 1913 one of the most expensive clothing brands, the firm Prada. It is a fashion icon. Miuccia Prada, granddaughter of its founder, came to the company in 1978 to turn clothing upside down. That was a giant step towards becoming one of the most important international clothing brands.
Prada clothing is fashion icons. Currently, the house is valued at more than $ 6.3 billion.
6. Dior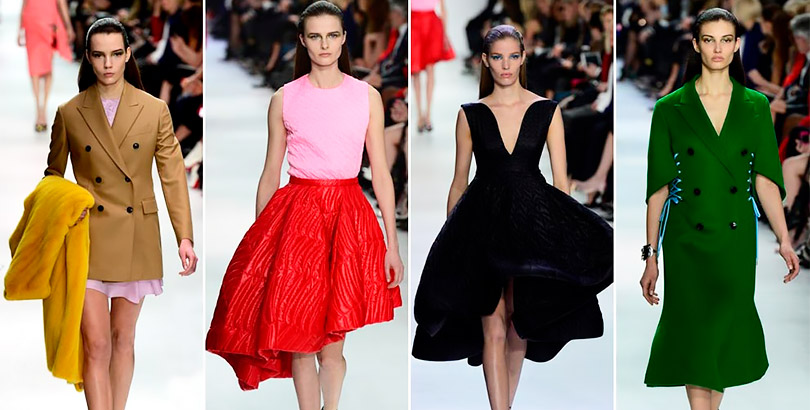 Designer Christian Dior founded one of the most famous clothing brands in France. Designs and produces haute couture garments and accessories for men and women. It has about 160 boutiques distributed throughout the world.
Few French clothing brands have the privilege of having been on the big screen. Dior clothing, yes. The Panic of the scene and Marisol heading to Rio showed the clothes in the filming.
Important personalities have worn their designs; the model Dovima and the Argentine Eva Perón have been some of them. Dior is so important that its costumes can even be seen in museums, such as the one in Indianapolis.
7. Valentino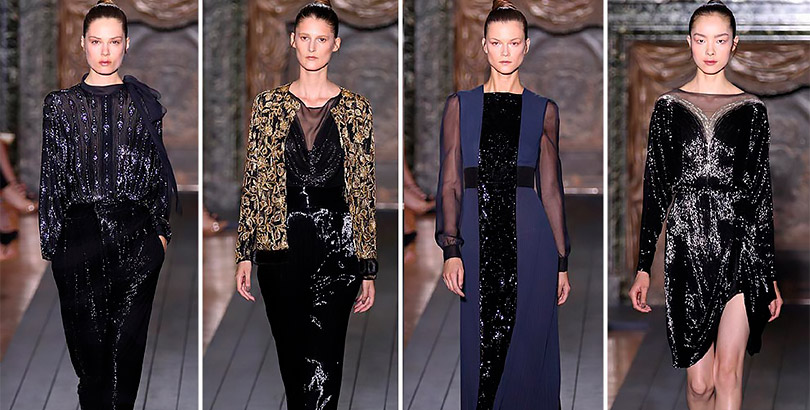 Italian clothing brands stand out for their haute couture, but none quite like Valentino. Founded in 1959 by Valentino Garabani, it stands out for its excellent contribution to fashion and its exquisite perfumes.
Their garments have such a distinctive stamp, that only by looking at the use of their fabrics, colors and cuts it is known that they are facing a more expensive clothing brand.
8. Marc Jacobs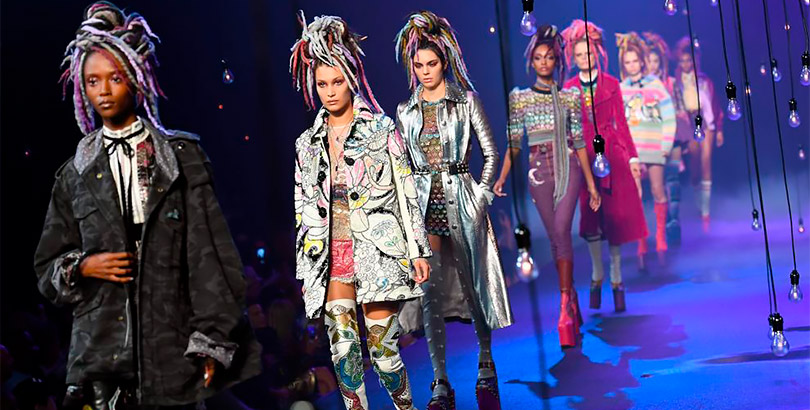 Marc Jacobs is one of the designers of recognized clothing brands, such as Luis Vuitton, with whom he worked for several years, until in 1994 he became independent and created his own firm. It has been so famous that in 2010 it was part of one of the editions of Time magazine.
Its 200 stores, where you can find exclusive shoes, bags, glasses and perfumes, are distributed in the most important cities of 80 countries. Under the seal of Marc Jacobs, Marc By Marc Jacobs, Little Marc and Stinky Rat, wearing one of their clothes is an experience.
9. Versace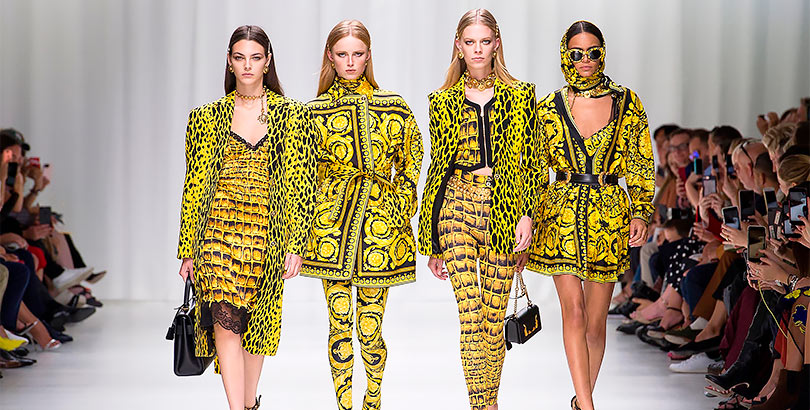 What is the most expensive brand in the world? The answer is surely Versace. This Italian fashion house, founded by Gianni Versace in 1978, gained popularity almost immediately.
Luxury clothing, accessories, fragrances, makeup and furniture make up the Versace brand. One of its most famous stores is located on Fifth Avenue in New York; It is a must for those who visit the city and can afford haute couture.
To have a Versace is to have the best of Italian fashion. The tragedy that marked this firm after the murder of its main figure in 1997 did not diminish the quality of its works. Hand in hand with Donatella and Santo Versace, Gianni's brothers, its popularity has continued.
10. Fendi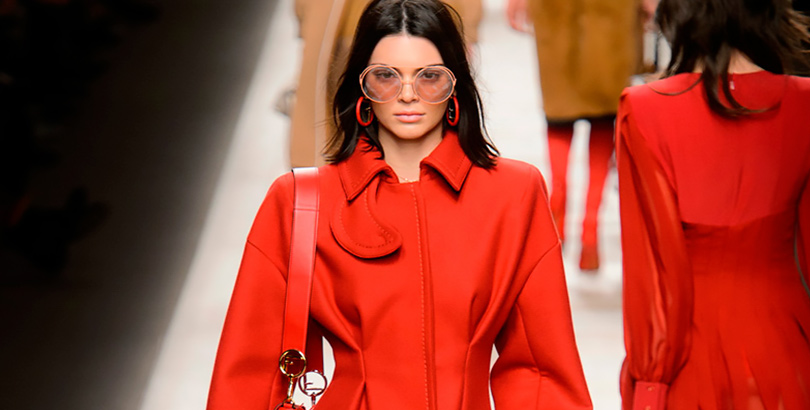 Born in Rome in 1918, Fendi is today one of the most expensive and important clothing brands in the fashion industry.
It specializes in perfumes, glasses and watches. But its strong point and its most exclusive garments are its leather and leather products.
11. Carolina Herrera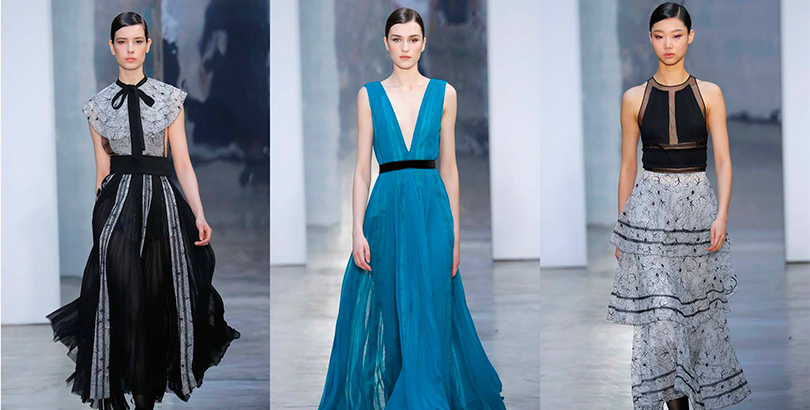 The Carolina Herrera fashion house is one of the famous brands of glamorous and elegant women's clothing. Its founder, the Venezuelan Carolina Herrera, was the Marchioness consort of Torre Casa and her exquisite taste for good dress has fallen in love with hundreds of personalities.
Princesses and duchesses have worn their creations. For 12 years he dressed Jacqueline Kennedy, and on occasion Michelle Obama was seen with one of his models.
The Carolina Herrera house also leaves its mark in the world of perfumery, hand in hand with the Spanish company Puig. It has more than 20 exquisite and expensive fragrances.
12. Givenchy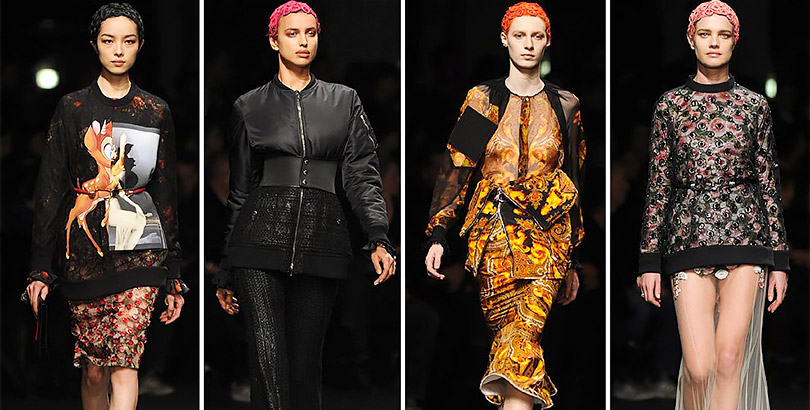 Givenchy is a French clothing brand founded by designer Hubert de Givenchy in 1952. This firm manufactures clothing, accessories, perfumes and also has a line of luxury cosmetics.
Its founder retired in 1995, but the company continues to give something to talk about as one of the most expensive.
13. Ferragamo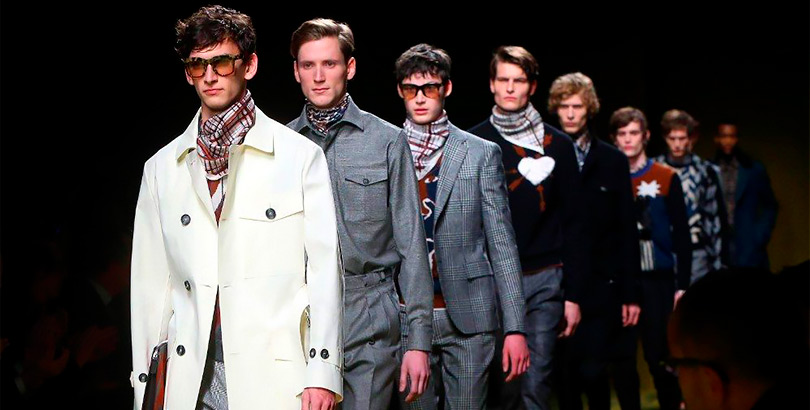 Salvatore Ferragamo is an Italian fashion house, specializing in luxury shoes and leather goods for men and women. Its main headquarters are in Florence. It has a network of 550 stores around the world, and has also set a precedent in accessories such as avant-garde glasses and watches.
14. Ermenegildo Zegna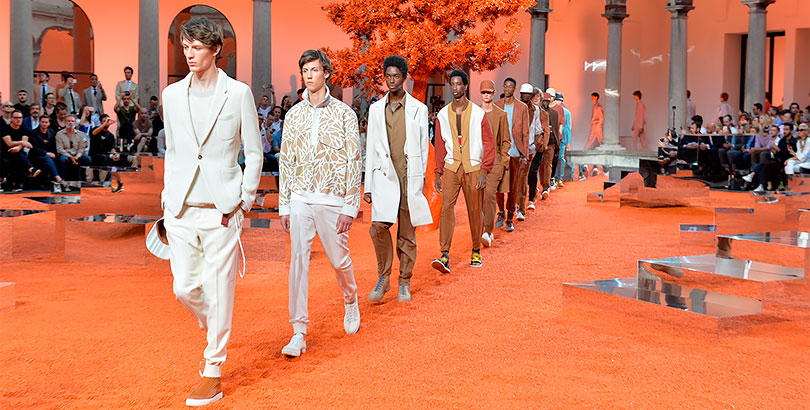 Ermenegildo Zegna is one of the haute couture houses that is never lacking in the best catwalk shows. This luxury fashion company has Italian roots. It was created in 1910, currently being in charge of the fourth generation of the Zegna.
It is dedicated to the manufacture of men's clothing with the finest fabrics. Their prestige is so much that the best firms such as Gucci, Yves Saint Laurent and Tom Ford commission them to make formal suits.
15. Hermes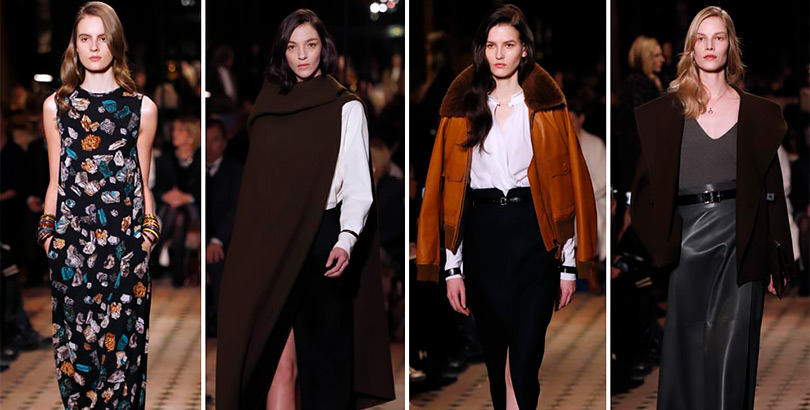 Hermès International is a French company that specializes in luxury accessories made of leather and highly valued watches.
The house was founded in 1873 in Paris, as a saddle shop, until in the 20th century it moved into the world of fashion and gained a reputation.
16. Dolce and Gabbana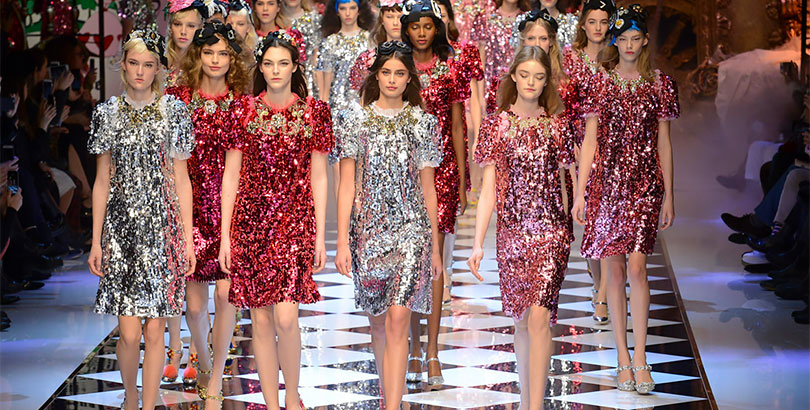 Dolce & Gabbana offers designs for both women and men. It is one of the most expensive, but this has not prevented it from positioning itself among the best-selling brands in the world.
D&G catalogs include T-shirts, denim pants, luxury and casual shoes, as well as perfumes and bags. It focuses on the urban look, on the clothes that are used every day, being a reference for good dress. He has also made a good name for himself with ball gowns for men and women.
17. Emanuel Ungaro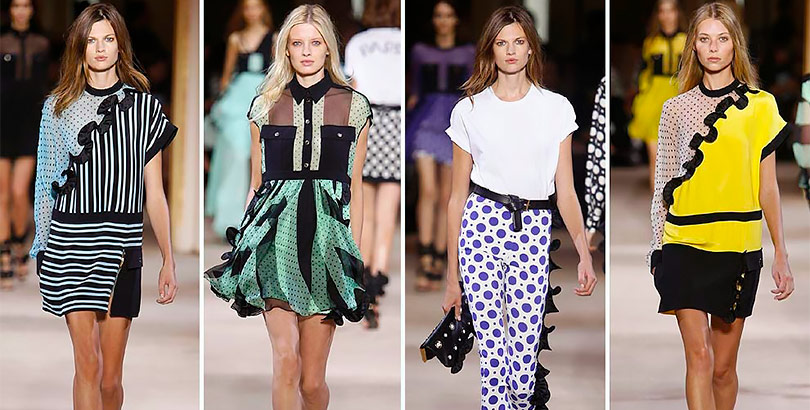 Ungaro is a French designer who started sewing as a child. In 1968 he created his own collection and opened his first store on Avenue Montaigne, in Paris.
Today it is a reference in the world of fashion. Clothing, perfumes and accessories for men and women maintain it as an icon of avant-garde design. His 2018 collection is one of the most sought after by fashionistas.
18. Guess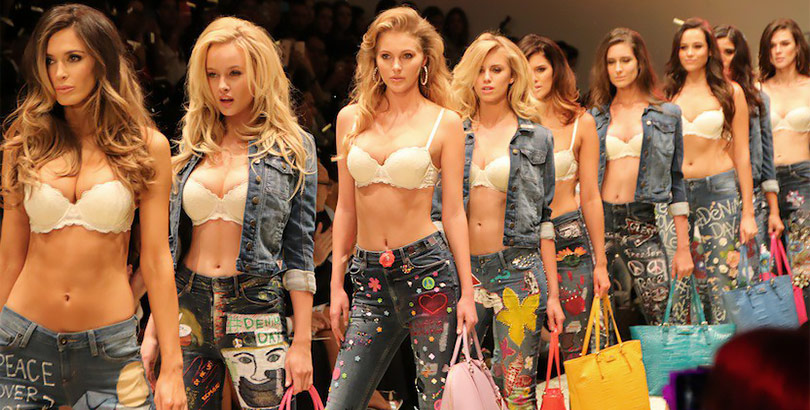 Guess is an American clothing brand and one of the most expensive in the world. It specializes in creations of cloth garments, jeans and T-shirts that are among the most sought after by young people.
Despite its high prices, Guess is one of the most demanded by those who want to wear a look between casual and elegant.
19. Jean Paul Gaultier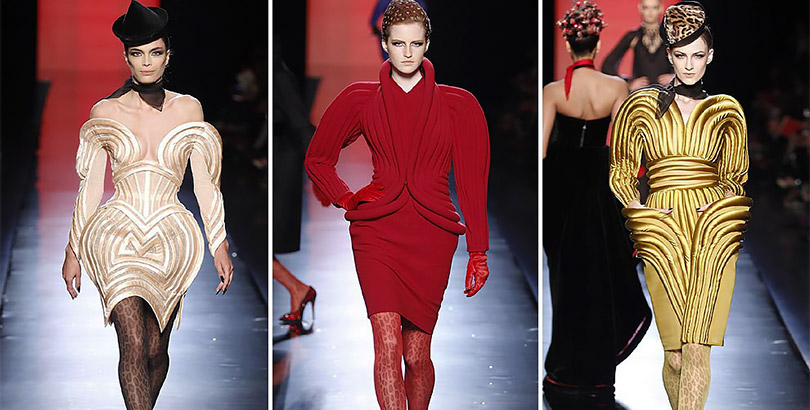 Jean Paul Gaultier is a French designer who has his own stamp, which can hardly go unnoticed. Gaultier conceptualizes fashion in a very provocative way. Their perfumes are among the best-selling and most expensive.
20. Moschino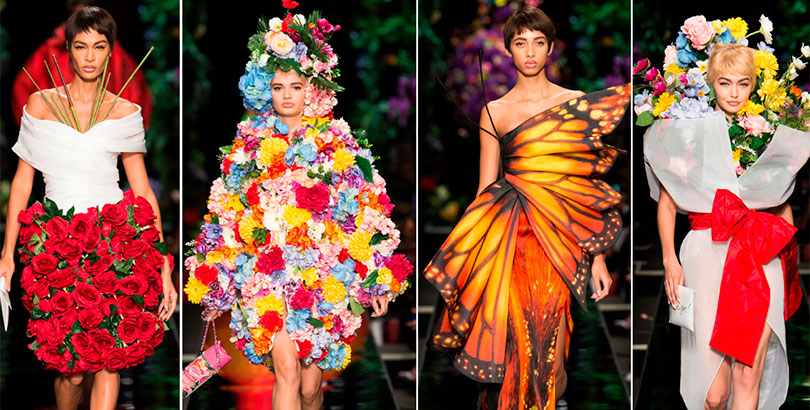 Among the firms that are more committed to provocation, the exaggerated use of color and originality, is Moschino. Their outfits mix textures that are out of the ordinary, such as feather tutus, latex bodysuits, mesh stockings, leather jackets and high boots.
Moschino is among the most expensive clothing brands in the world, due to the extreme originality that it exhibits on the catwalk. His designs are usually the dream of any teenager.