Bill Gates and his wife announced their divorce in May after 27 years of marriage, currently secrets have come to light that harshly question the reputation of the Microsoft founder.
Bill Gates and his wife, Melinda, announced their divorce last month and since this happened, several reports have revealed secrets of the divorce that do not leave the Microsoft founder very well.
The most recent note that tells the secrets of Bill Gates' affairs was published by Vanity Fair magazine. There it was revealed that the billionaire's love affairs were known to his surroundings.
Sources close to the couple confirmed to the media that Gates' infidelities were not a secret from Melinda. Along these lines, they affirmed that the businesswoman hired a private investigator before the divorce to inquire about Gates' intimate life.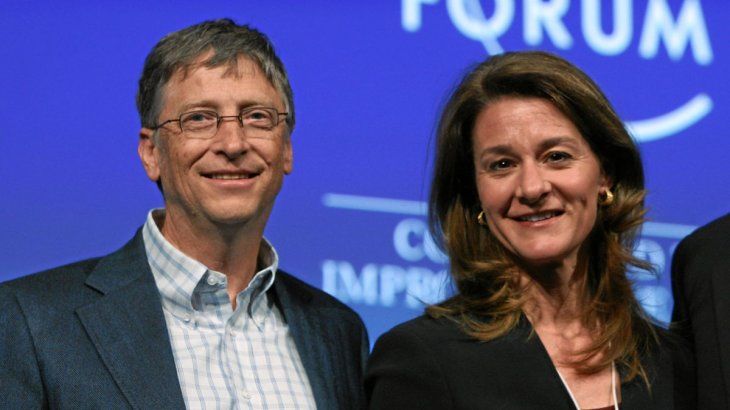 Bill Gates and his now ex-wife Melinda
However, a Melinda spokesperson denied this information and assured that "neither she nor anyone under her authority hired a private investigator."
For his part, Gates also had a close person who came to his defense: "It is disappointing that so many falsehoods have been published about the cause, circumstances and chronology of Bill Gates' divorce," he said.
"Rumors and speculation are becoming more and more absurd and it is regrettable that people who have little or no knowledge of the situation are characterized as 'sources,'" the spokesperson said.
Yes, the spokesman's statements were questioned and denied by a former employee of the billionaire who reported to Vanity Fair that she observed some signs of deception by Gates in the way he changed cars at the office because he was going to work in a Mercedes Benz and he left, an hour later, in a Porsche that was brought by his security personnel.
The woman said: "We all assumed that he did that when he was with other women," said the former employee. "There were a lot of meetings outside the building that weren't scheduled on his calendar." However, many people close to the former couple assured that Gates' infidelities were not a secret and that there was some tension in the marriage.
It is not yet clear whether Melinda knew about her ex-husband's affairs, or how much they influenced her decision to file for divorce.
Several people close to the couple indicated that there had been tension between them for some time and that they had been living apart for some years although the decision to formally separate had been delayed until their youngest daughter graduated from high school.
According to a 2018 publication in The Times newspaper, Melinda was unhappy with the way her husband fought a sexual harassment lawsuit from his money manager when he insisted on hiring outside investigators to fix the issue.
In 2019, Melinda suffered when the relationship between her husband and Jeffrey Epstein became public. This sum of incidents took his patience and he hired a group of divorce lawyers to get the separation in motion.
Probably wanna read: