Chinese streaming platforms removed scenes featuring Lady Gaga, Justin Bieber, and Korean band BTS. The causes.
Chinese fans of the popular series "Friends" did not hide their anger when they saw that the censorship eliminated stars such as Lady Gaga, Justin Bieber or the Korean band BTS from the images of the special program that brought together the protagonists.
The special program "Friends", published on Thursday on the HBO Max platform in the United States, was later broadcast by three Chinese platforms, but the interventions of these popular guests were eliminated.
Lady Gaga has been blacklisted by the Chinese authorities since meeting the Dalai Lama, a Tibetan spiritual leader, in 2016.
Justin Bieber suffered the same fate when he published a self-portrait at the Yasukuni Shrine in Tokyo, a Shinto place of worship that honors the Japanese killed in wars, including 14 war criminals convicted by the allies after Japan's defeat in the Second World War.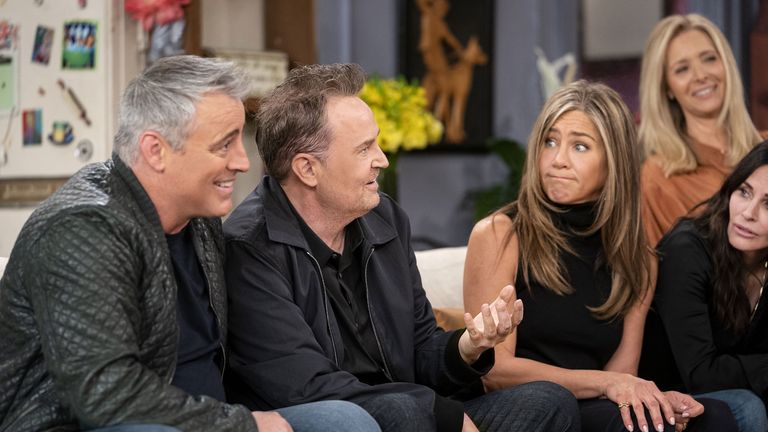 The BTS band drew the ire of the Chinese Communist Party last year when they failed to refer to the Chinese who died during the Korean War in a speech about the pain caused by the fighting in the region.
The Chinese platforms that broadcast the special episode of "Friends" did not respond to AFP's questions about these cuts.
The Friends series was very popular in China and was used in schools to learn English.
"I had been waiting for weeks to see it and the version released in China was destroyed," wrote a netizen on social networks.
"Can't the censors even let us enjoy a series?" Asked another.