The animal print coat, or what is the same leopard coat, is one of the trends that remain season after season, becoming a wardrobe base coat. It is true that our favorite girls, bloggers and influencers wear it with a unique style, but many of us do not dare to incorporate it into our outfits for fear of not combining it correctly and falling into vulgarity.
Here we propose a series of looks that you incorporate your coat of animal print to your outfits without any fear.
Look Total black
Choosing an outfit total black to incorporate your coat of animal print, is a success, and you 'll get an elegant and sophisticated look where all the focus will be on the coat. You can choose to wear black pants, a black sweater and ankle boots or a leather mini skirt, thick socks, a black T-shirt with a message and low-top shoes. Or just a  black midi dress.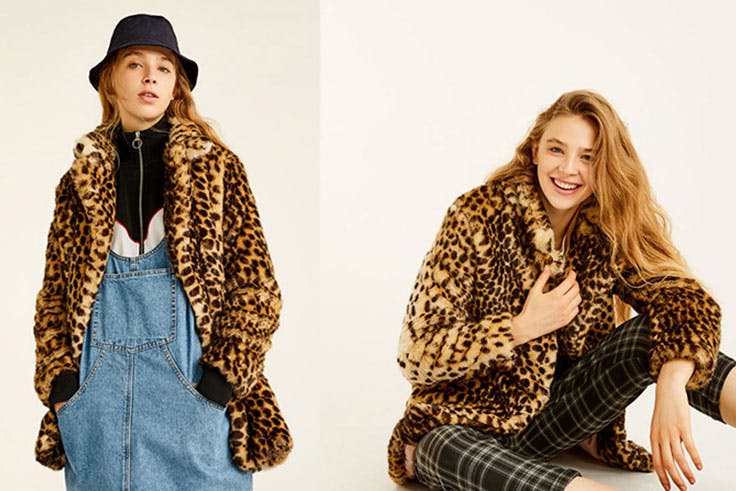 Trendy Look
To achieve a more trendy look with your animal print coat, let your imagination run wild … there are endless possibilities. You can opt for black pants, a striped sailor shirt, men's shoes and as a complement a red bag and maxi glasses.
In case you want to reduce the seriousness of the look, you can resort to rapped jeans, a sweatshirt, sneakers and a wool hat with pompom included. Another simple style would be made up of some mum jeans, a basic white shirt and white ankle boots.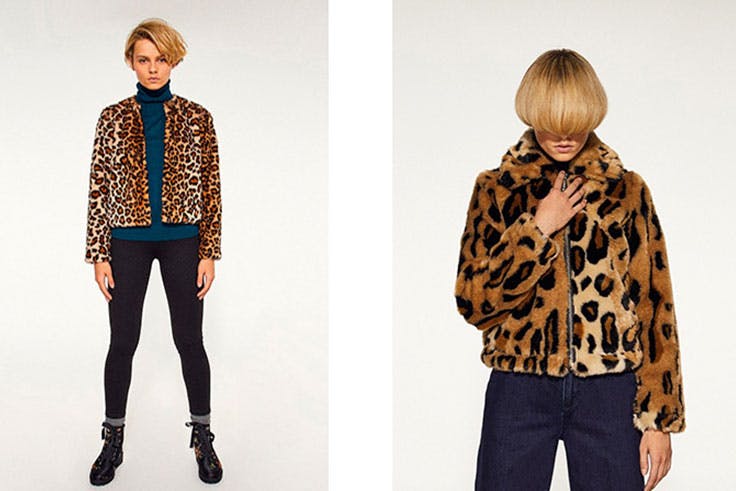 Risky but successful look
It is enough to look at Instagram or the windows of your favorite stores to find a lot of proposals with leopard coats to create looks with this risky trend. We find complicated but successful outfits, such as black pants, red sweater, snakeskin ankle boots and a black maxi bag. Or, with a sports tracksuit, heels, and boxer brains; In denim overalls and sneakers or with biker boots and Prince of Wales check trousers.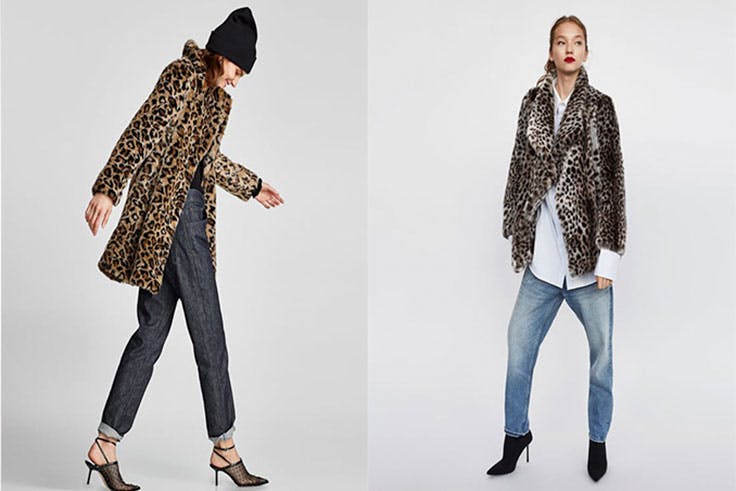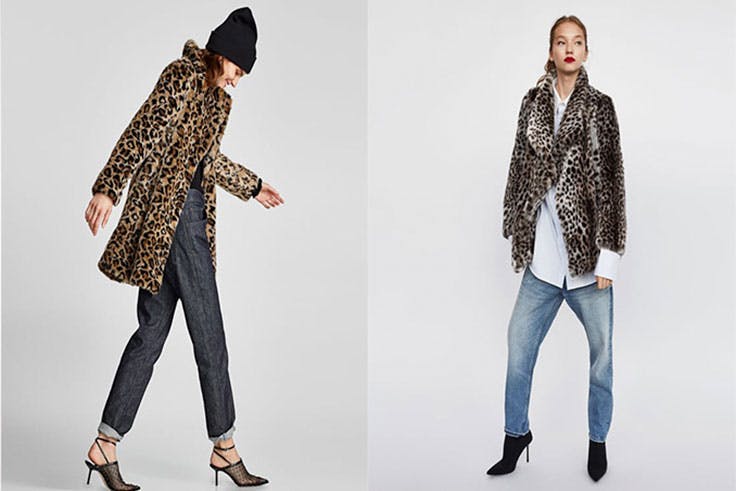 As you can see, with our animal print coat you can create endless possibilities for your outfits.