Technological innovation comes to transform the financial world, making it an effective and indispensable means for international transactions. This technological advance is the most important network of networks in the world, we refer to the 'Internet', a digital space that is presenting new and interesting business opportunities that are generating great economic benefits to investors and entrepreneurs around the world.
The safest way to see capital grow is through strategic investments. One of the business options with the most impact within the world financial markets is 'Investments in the Stock Market', a business that basically stands out for its strategic operation, its easy access and its significant profits. It is interesting for the investor to explore the stock markets, since he can find different options to generate his own income and with the possibility of choosing the most convenient investment that suits his profile, in addition to being able to take advantage of the tools that this market offers.
The stock market was designed to strengthen the capital market and promote the economic and financial development of a country. Its operation is very similar to any other market, with the difference that in this market 'securities' are traded, including: Company shares, bonds, raw materials, etc.
Among the largest stock exchanges in the world we can mention the New York Stock Exchange, NASDAQ, Tokyo Stock Exchange, London Stock Exchange, Hong Kong Stock Exchange, Shanghai Stock Exchange, Toronto Stock Exchange, Deutsche Börse, Australian Securities Exchange, Bombay Stock Exchange. 
For all those who are interested in operating in the stock markets, it is important that they take time to analyze in detail their operation, especially learn and practice the different strategies that can generate important returns.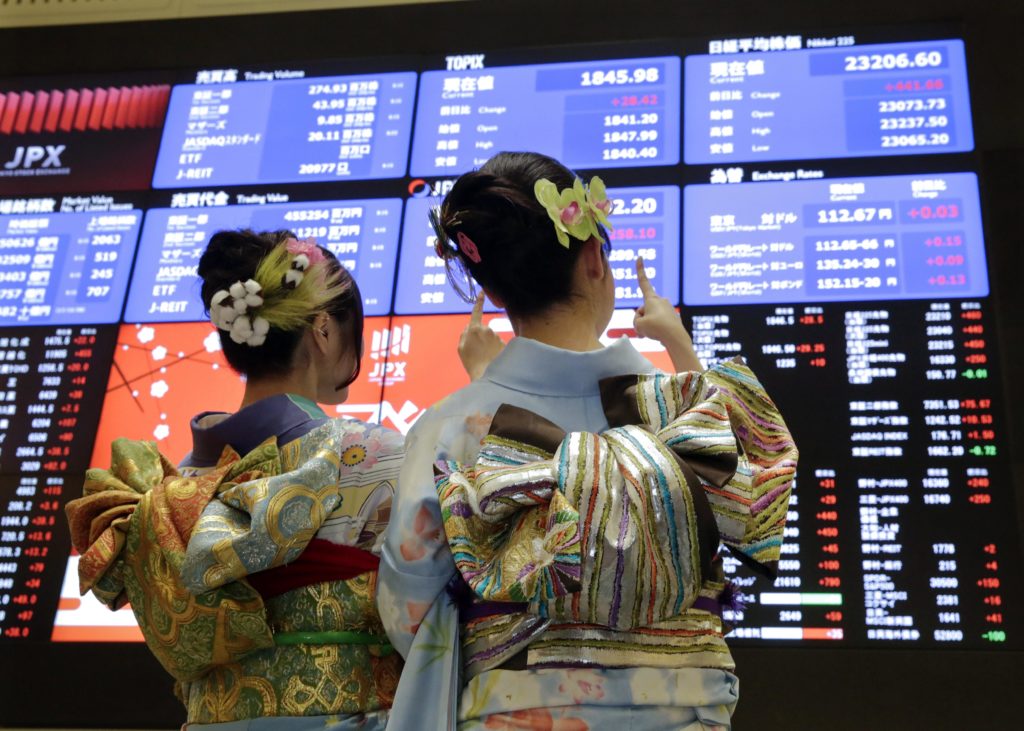 Here are three ways to make money investing in the stock market:
1. Invest in Forex
Forex is the most important and competitive market in the world, as well as the ideal place for investors who are interested in trading currencies or currencies from different countries. It is well known that the currency of a nation drives the internal economy and serves as a means of economic exchange in commercialization between individuals, companies and specific countries. It is relevant to know the great importance that currencies have in the Stock Market, even when stock negotiations are carried out, it is necessary to exchange money or currencies, to complete operations or investments.
This international financial market has a wide variety of currencies, which are traded 24 hours a day, opening the day on Sunday in New Zealand and closing on Friday in the United States. Forex is an exciting business in which you can earn a lot of money but this requires preparation, dedication, discipline and common sense. These types of negotiations are known as online trading and are carried out through brokers that provide the service on electronic financial platforms.
2. Invest in Commodities
It is interesting to mention that investments in raw materials is a business that is within the reach of any investor and is characterized by having unique assets, which do not present variations, so that the investments will always be the same wherever the market is located. investor. There are different methods to invest in raw materials, among them are the purchase of shares, future contracts, and so on. and physical exposure.
Raw materials can be classified into soft and hard. To analyze this business opportunity we must know that soft raw materials are agricultural resources that come from the cultivation of plants and trees such as wheat, corn, soybeans, sugar as well as livestock, while hard raw materials are extracted from the ground, such as precious metals including gold, silver, copper, nickel, platinum, etc. in addition to products derived from WTI or Brent oil and natural gas. Raw materials have been segmented into six family products, into precious metals, industrial metals, agricultural products, livestock, energy and perishables. One of the advantages of investing in precious metals is that they can be used as a safe haven. The decrease in supply and the increase in demand generate interesting long-term benefits.
Performing online operations or doing online trading with raw materials will allow the investor to diversify their investments and thus benefit from a perfect coverage of the risks that were taken in the positions. With the use of CFDs, you can speculate on different financial instruments that are up and down in the same interface.
3. Invest in stocks
The stock market has become a great opportunity to increase the capital of any investor. Buying stocks is another way to earn money online. In this type of investment, the operator or investor will be financing the companies with capital, which will allow them to continue operating and growing according to their planned objectives. The capital obtained by these companies through the sale of their shares, which will allow shareholders or investors to own the company according to the percentage of their investment, having economic as well as political rights to it.
Another opportunity to generate large profits is the investment in BBVA shares, to understand the dimension of this business, we will begin by mentioning that Banco Bilbao Vizcaya (BBVA) has positioned itself as the second largest financial institution in Spain due to its volume of shares. Currently this financial group has a presence in 31 countries and opening its operations on the American Continent in the United States with the 25 most recognized BBVA financial entities in the country, in addition to being the first Bank of Mexico. BBVA is providing its services to more than 50 million clients around the world. Its shares are listed on the Madrid Stock Exchange and this company has been considered as a highly liquid and stable security within the exclusive IBEX 35 group, where the companies Repsol, Santander, Inditex, are located.