In the early hours of this Tuesday, May 11, Elon Musk published a survey on his Twitter account to ask his users about whether he should accept Dogecoin as a payment method at Tesla, his electric car company. The results indicated that 76% of the voters, who were almost 2 million people, chose yes.
Tesla is a pioneer company in accepting payments with cryptocurrencies. For example, to buy your cars, it is possible to pay directly with bitcoin (BTC) on its website.
However, unlike other opportunities, this time Musk's actions did not influence the price of the cryptocurrency. At the close of this note, DOGE was trading at USD 0.48, down 5% in the last 24 hours.
Hours earlier, thanks to the announcement of the DOGE-1 To the Moon space mission, Dogecoin had made up some of the ground lost after Musk's appearance on television. As CriptoNoticias reported, it is a commercial flight paid with the cryptocurrency that will transport a cargo from the Canadian company Geometric Energy Corporation (GEC) to the moon in 2022.
When the news was known, the cryptocurrency appreciated by 6%, thus placing it again near the half dollar. However, it is still far from the all-time high of $ 0.73 reached last week. Musk's remarks on Saturday Night Live , a television show in which he called DOGE "a scam," appear to continue to weigh on the market.
xtensive settlement of DOGE futures
This volatility that reflected the price of dogecoin could be taken advantage of by some traders, but it was also negative for others. For example, in the last week $ 836 million in long DOGE futures positions were liquidated, that is, from traders who speculated that the meme cryptocurrency would continue its bull run.
For its part, short settlements reached the amount of USD 407 million in the same period, according to bybt.
The cryptocurrency boom meme
Like Dogecoin, other meme cryptocurrencies have seen exponential growth in recent days. Such is the case of Australian Safe Shepherd (ASS), which in the last 24 hours had an increase in its value – still very low – of 1,143%, which adds to the increase in market volume of more than 3,000%, according to CoinMarketCap.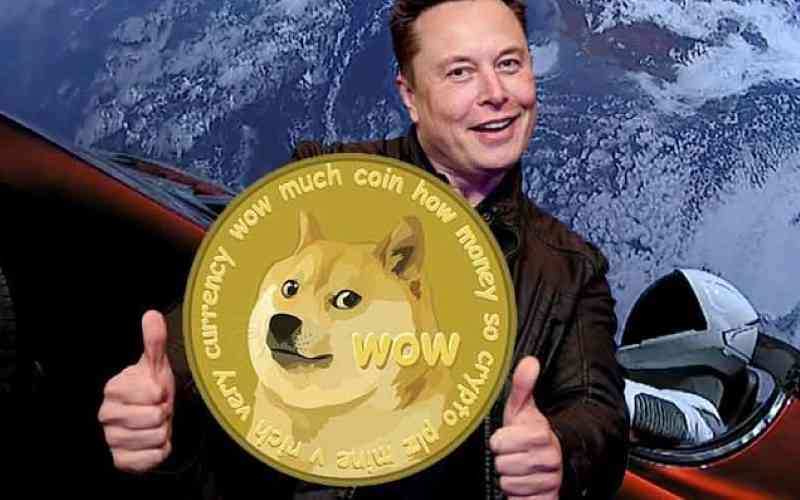 Similarly, we could add Dogelon Mars (ELON) to this list , a token that grew almost 500% in price and declares its predilection for Musk from its own ticker; or Shiba Inu, the canine competitor of Dogecoin that multiplied by seven its value after being included in the exchanges Binance, KuCoin and Huobi.