Financial intelligence
Financial intelligence has become one of the most popular concepts today, the massification of information has included an unparalleled advance in the achievement of tools and financial education can be used by any individual interested in strengthening their ability to accumulate. profit and profit on your monetary strategies.
Being clear about the banking concepts that entities previously explained with such little depth and fleeing from that demonization that it produces before banks and even money itself, not knowing how we can intelligently use our profits, businesses and work, gives us the unique opportunity to the history of balancing the scales and allowing us to create our own balanced economy that also allows us to lead a comfortable life or promote profitable and efficient businesses.
Economy of ignorance
We all know adult people who today do not have much idea of ​​how a credit card, a savings account, an investment fund, a stock, the stock market works, they even have little or no idea of ​​how money is generated in their jobs with which they pay their debts every month.
And we can not blame them, financial intelligence is not something that is obtained from nothing or that is born as an innate quality in us, although there are people who are quite skilled naturally with numbers, it is not enough to have clear accounts If the ability to socialize and create marketing and business strategies is nil, financial education is the key.
Society has been erected as a huge statue of silence, a block that separated the financial knowledge of the wealthiest from other mortals, thus we lived in a circle in which each individual, no matter how talented, could never access the resources. benefits of building a stable own economy.
This economy of ignorance was very beneficial for the wealthy, but the diversification of knowledge, the arrival of the internet and the diversification of financial products and information have changed the rules of the game, now what matters is the ability to create strategies, Willingness to learn and put into practice the tips and guides that we find everywhere, discipline and sacrifice are required, but the reward is usually more generous than one might expect.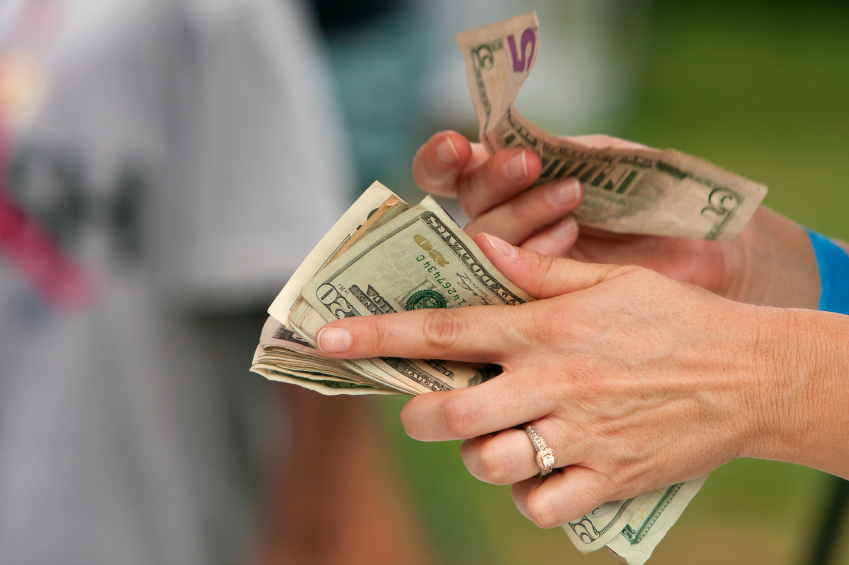 Get financially educated
Opening up to this knowledge, financial education and learning each of the concepts that finance includes, its shortcuts, its real operation, scams, marketing, savings, investment and the influence that each of these has on our daily life accompanied by the match that we can get out of them, they forge what today is known as financial intelligence.
There are thousands of contents of all kinds on the networks that can contribute a grain of sand to forge said intelligence and there is no better way of learning than to put them into practice, little by little and with caution, it is money that is at stake and the Money is extremely important in our lives despite the fact that some try to show it as something superfluous, it is true, money does not bring happiness but it can help you, after reflecting for a few years on hunger it is not bad to feel it. which is a good meal.
Financial intelligence is a key issue in the life of each individual, even more so when most of the business marketing strategies have lead more to waste and banality, having a good financial system ensures us a good lifeline in bad times and It also allows us one or another luxury. Why had something so important been totally erased from the daily discourse? Was it so bad that we knew how to control and manage our own money?
The school doesn't teach about money
These are questions that I ask myself every day and think about my days as a student. How was something so fundamental not taught to us? School was supposed to be a center of knowledge that prepared us for life. What kind of life was it shaping us?
There was so much potential in those kids who formed their small businesses selling sweets and even, although it was unethical, homework and school work, there was no shortage of someone who sold you the solution to an exercise, a candy in the middle of the class, they all had good sales skills, they had good speeches and they were also the benchmarks of cash flow in the room, always with more money than the others, with a little financial education at an early age they would have formed great entrepreneurs.
Generally they were those who did not do well academically, I was one of those who had good grades, but I looked closely at them, I realized that there was something different about them, something very useful for life, the ability to generate money.
Money, that word was never pronounced in school even knowing that the basis of survival in our current society is based on it and the system continues the same, schools today do not talk about money.
The school doesn't teach about business
And much less talk about business, the maximum advance that was created was to include a small and poorly applied entrepreneurship section where there are more barriers imposed on the creativity of students than the entrepreneurship they promote, there is no education about sales, no there is about competitive strategies and much less about saving and investment, it is empty as it has always been.
The importance of including it in schools
That is why it is extremely important that we change the paradigm and begin to demand quality financial education in schools, directed by individuals with knowledge and experience in the entrepreneurship, business, business, investment, and technology sectors.
We must prepare our children and provide them with as many tools as possible to develop their financial intelligence so that tomorrow they will have financial success that is only overshadowed by their success as responsible, empathetic and respectful people.
To form the economic stability of tomorrow so that they enjoy hundreds of benefits that many of us could have missed for years and that may still escape us, that is why the call is for everyone, both children and adults, to begin to enter the field of personal finance, to lose the fear of the word credit, the word risk, the word investment and also give the financial example that we want our children to replicate.