We have said many times, the trading can give your life a 360.
If we make this statement so forcefully, it is because we really believe in it. We have seen it. But let us tell you the reason why we think that trading is not only a good option to change your financial situation, but it can be the perfect lifesaver.
In your daily hustle, have you ever wondered what reality we live in? Do you really think there is job stability? That most people will be able to maintain their current job and lifestyle for much longer? Global economic crises have already shown that we are hanging by a thread.
That others give you a salary and hoping that that "fixes" your life forever is little more than a mirage. You must understand something. It doesn't matter if you, or me, or anyone like us, learn to handle money. It will always be preferable that you depend on what they give you, since who really owns their life without owning their income?
It's time to reconsider
It is serious business, of course, and if it worries you, the least you should do is consider possible ways to act. We explain what we consider the best option …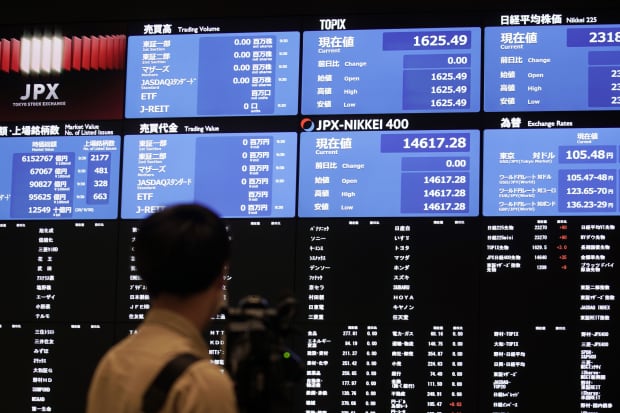 Financial education: the key to taking charge of your life
The idea is simple: financial freedom allows you to secure your future, and to achieve it, you need to educate yourself in managing your finances.
And this is where trading plays an important role as a tool that can solve your money problems. Finding a way to invest in your future and immerse yourself in financial culture will give you something that you did not have before: an overview.
Is trading for me?
First of all, YES, the Stock Market can be for you. And, NO, it does not matter if you are a carpenter, a doctor, a lawyer or you are unemployed. It also doesn't matter if you are 18 or 58 years old. This world has something very positive, and that is that its doors are open to anyone who WANTS to study it.
Trading is even "customizable", in the sense that you can be inclined to work an asset or follow a strategy based on your own personality. A very restless person will not have the same profile as a calmer trader. Luckily, there are options for everyone.
What do I need to start trading?
Motivation above all. And then, of course, a good computer, a strong and secure internet connection, some money to start investing with, and last but not least, have a reliable broker.
Getting good training and having experienced mentors to learn from is also key. We repeat it a lot of times: do not start trading alone, like crazy and without knowledge of the market and trend analysis techniques. You can make a lot of mistakes right from the start! And so, surely you abandon the first change.
Do I have to give up everything to be a trader?
Not at the beginning. Trading, especially when you are starting out, requires many hours of study and practice, but these can be fully compatible with your job. The trader's race is a marathon. It is necessary to put a lot of effort and perseverance, but the good thing is that you can go through each phase at your own pace. You just have to know how to manage yourself well.
At first everything will be great: technical analysis, funds, stocks, Japanese candles, reading charts. It's a world! But you will see how little by little, when you have these concepts established, you will feel more comfortable.
Why is learning how to trade worth the effort?
In short: trading can be the tool to never depend on the money that others "want to give you".
You set the goal: you can just want a bonus, or pay your debts, or create a mattress for old age, or leave your current job forever …
The point is that you can set the limit wherever you want and without ever losing sight of the possibility of achieving financial freedom.
Where can I start studying trading?
Fortunately, today we have access to an almost inexhaustible source of information; the Internet. You can start looking for basic information, watching videos (on our YouTube channel you have a wide selection), reading about financial news and all without costing you a dollar or euro. Then, you can subscribe to specialized newsletters, read the best trading books for beginners and of course, take free online trading courses
And when you've done all of this, train with professional traders . Find the best trading course and dive right into it.