Apple, Microsoft and Nvidia provided the main impulses to the S&P500. Tech is one of the worst-performing S&P sectors for the month.
The main Wall Street indices rose on Monday, with gains close to 1% on the Nasdaq thanks to a massive bet by investors on declining technology stocks, as they prepare for the key reports on inflation to be released this week.
The Dow Jones Industrial Average rose 0.7% to 34,432.41 units; the S & P500 index gained 1% to 4,197.88 units; and the Nasdaq Composite advanced 1.4% to 13,658.26 units.
Risk appetite was also improving on a day when cryptocurrencies regained ground after a sales spurt over the weekend fueled by growing signs of a Chinese offensive against the emerging sector.
Tech papers totaled 1.4%, leading sector gains. Apple Inc, Microsoft Corp and Nvidia provided the main boosters to the S&P 500. Tech is one of the worst-performing S&P sectors for the month.
Stock markets have been shaken in recent weeks as investors juggled strong economic data and fears that supply-side restrictions could lead to a prolonged period of higher prices that would force the Federal Reserve to reduce support. provided in times of crisis.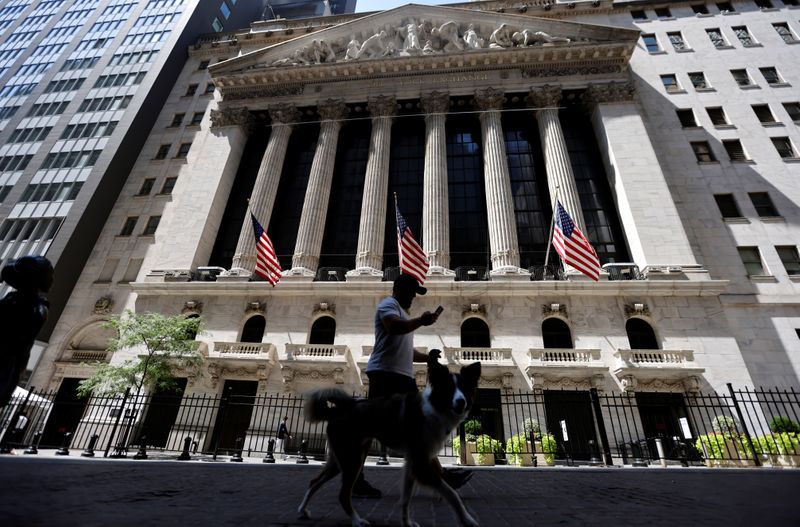 "We are looking for a positive start to the week now that stock valuations are back to a reasonable level and they are easily justifiable, helping to remove a lot of speculative trading," said Art Hogan, chief markets strategist at National Securities, New York.
"We went through a period of time where we got out of tech and bet on value stocks, but now we see that a lot of those operations are going back to tech," he added.
After falling as much as 4.3% from its record high on May 7, the S&P 500 is now just 1.3% below that level, at a time when investors are again betting on tech stocks that are those that received a greater impact due to fears of interest rate hikes.