Do you like politics? I'm talking about 10 things you should know if you want to be a politician and they don't teach you in college or university.
Maybe at some point you have met a person with the great dream of being president of the republic or maybe that dream is yours. Whatever the case, if it is still a dream or you are mulling over that idea, this post is for you because I talk about 10 things you should know if you want to be a politician and they don't teach you in college or university.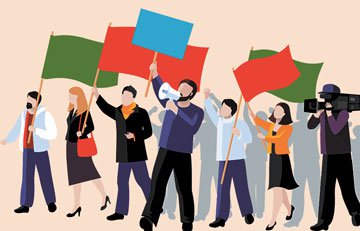 10 Things You Should Know If You Want To Be A Politician
Sentiments and politics are not friends. Surely you have already heard this and that is why I decided to start with this item. Often, in politics, decisions are made that you must take from reason and not from emotions, especially if it affects someone close to you, or even yourself. It is advisable to surround yourself with people who keep you focused. 
Surround yourself with people who know what they are doing. Although it is true, the face is always the candidate, behind him there is a team of people trained in different areas such as communication, marketing, public policies, image, etc. Political advisers who will help you in your career, always try to be a team that you can trust, that is diligent and trained. 
If you don't have (financial) resources, your career could get complicated. I am not going to lie to you, if you are a new person in the world of politics with the dream of being a mayor because you want to work for the people of your municipality, although it sounds nice, it is not enough. Political parties can be sectarian with their own people, so you will have to go on a waiting list so to speak. However, if you have resources, you could finance your campaign yourself and not depend on your party's resources. 
Independents, innovators, or centrists don't always win. You may be a millennial with innovative ideas, but sadly that is not enough in politics. In countries as polarized as Venezuela, Bolivia, Ecuador, Chile or even Spain, the center parties and politicians are not always receptive, although they may have their moment of fame, they tend to be involved in the demanding right-left debate that these countries usually have. And if your answers are not correct or you don't have a really well-argued strategy, your political plan will go overboard. Just look at the recent example in Spain with Ciudadanos. 
There is no success without a strategy. If you are reading this post, it is because you really care what I have to say, and not because you pretend to be just an activist. In this sense, being a politician is having an idea, but an idea can be somewhat vague. What is your plan? Why do you want to enter the world of politics? What are your proposals (even if you are not a candidate)? Drawing up a plan, your own plan, will give you an idea from where you can start in your career, whether you want to be a party politician or an independent. If you want to be a political activist or make a career. There are many things you must ask yourself. But from now on I tell you that a plan does not mean that everything will go well. 
Prepare for failure. Some that I learned first-hand thanks to politics, is to lose. All my life I said that I did not know how to lose and the best lessons about failure were given to me by politics. You have to know that you are not always going to win (but you do, well for you because not everyone achieves it), or that you can even have a lifetime of achievements and lose just when you reach the top (Let's remember Henrique Capriles Radonski. He had won everything, successful politician and lost two presidential elections in Venezuela). 
Politics is not dirty, but you will always find people who do politics as if this were the only premise. Another myth that must be demystified, but without being idealistic. Politics is negotiation (and some are so high-level that you can't imagine everything on the table) Politics is not exactly a pink world where everything is going to be as you dream of it. Before embarking on a career in this elite world, realize that you will have to deal with situations that will put you in an ethical and moral dilemma and if you are very closed-minded, you will have your first great personal challenge. I don't want it to sound like you can't have ethics to be a politician. It's not about that, it's about dealing with situations where you can't always act on your principles. 
Errors pay dearly. In politics, even the smallest mistake has a cost that can also be capitalized by your opponent. It also goes without saying that you will eventually make a mistake at some point, but the advice is always to be prepared for when that situation arrives. Think about all the possible scenarios and all the situations that may arise in each scenario and prepare a contingency plan for the situation.
Always think of the worst case scenario. This has been one of the best advice that I have been given and I still apply it, even in my personal life. I always thought I had to be optimistic and think positive, and that's fine, but I forgot to prepare for the worst. Learning in that worst scenario will allow you to evaluate how not to get there and if it is unavoidable, how not to let that scenario ruin your political career forever. 
Learn to manage your emotions. In the first point I said that feelings and politics are not friends, but this does not mean that they do not have to live together. In fact, in politics there are always feelings involved. A citizen vote from the emotions and not from the rational. If you are a person with a huge ego, even if it seems that you have too much confidence, really that confidence is inflated and anyone can prick it very easily. All politicians should know how to handle their emotions, so so many problems would be avoided, wars would be avoided. 
There are many more things I could tell you, but these 10 are a priority for someone who is thinking of starting a career in a political world and even in business, because they have too much in common and in fact, there are many business politicians and many business people who later they become politicians. Donald Trump is an example of this. I hope