The German Social Democrats of Olaf Scholz have achieved in the elections this Sunday in Germany a slight advantage over the conservatives of Armin Laschet, who suffered a great loss of votes, but the narrow margin makes it very unclear who will govern the country after Angela Merkel.
The German Social Democratic Party (SPD) obtained the highest percentage of support in the German federal elections, with 25.7% support, slightly ahead of the 24.1% achieved by the Christian Democratic Union (CDU) coalition. ) and the Christian Social Union (CSU), according to the latest projections on the real vote, are still provisional.
With 14.8%, the Greens have achieved the best result in their history and have become the third force.
The PDF improved to 11.5%. The AfD fell from third to fifth place with 10.3%. The Left Party fell to 4.9%. However, as he has obtained three direct mandates, he will enter the Bundestag with a parliamentary group, reports 'Die Welt'.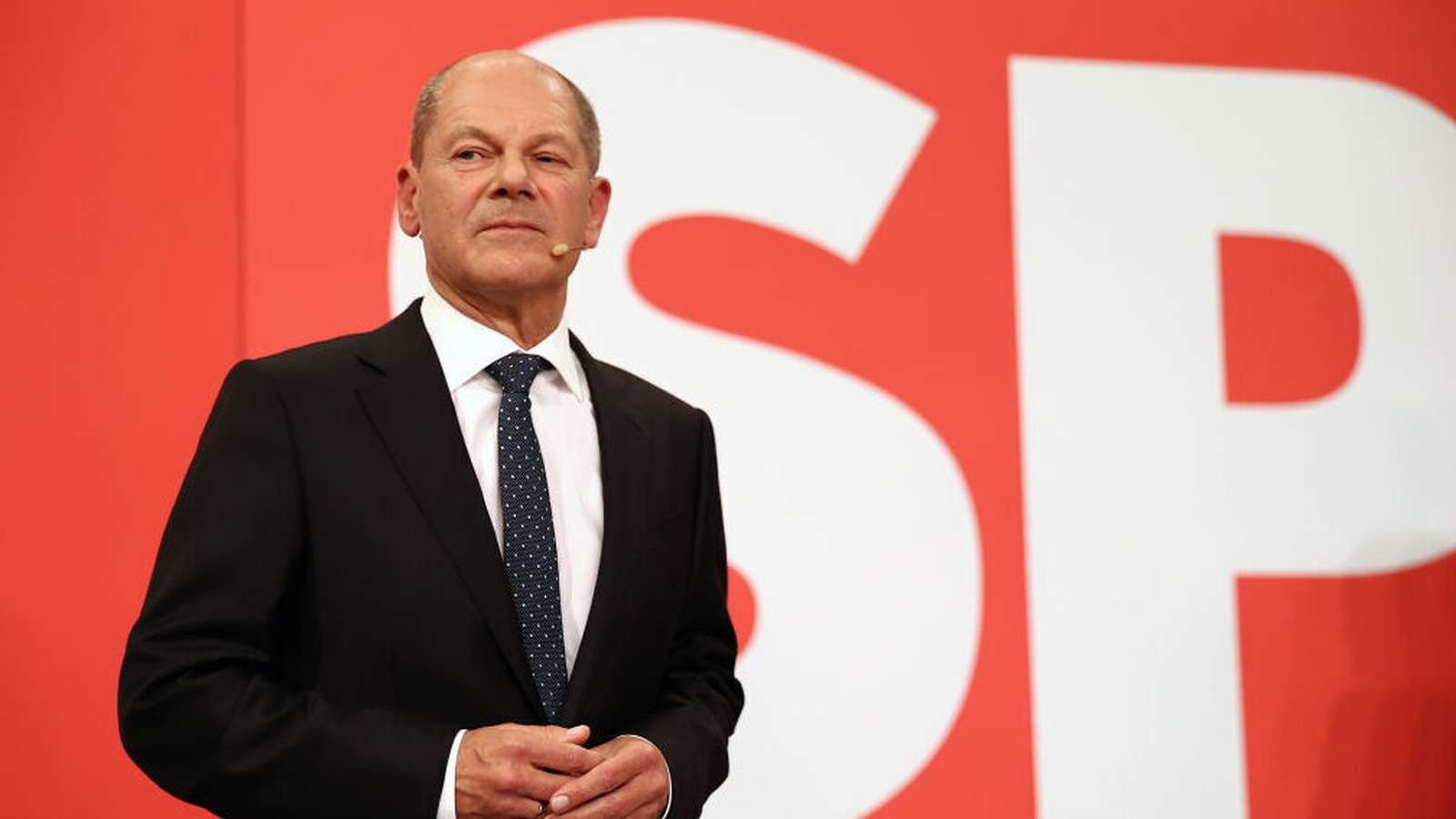 The double German voting system per candidate and the per list would thus confirm the SPD as the main formation in the Bundestag or Lower House of the German Parliament with 205 of the 730 seats, while the CDU / CSU would have 194. The leader of the SPD, Olaf Scholz, has highlighted the "great success" obtained by his party in the federal elections this Sunday and has opted to "form a government." "Of course I am happy with the electoral results. Many voters have made it clear that they want a change in government and that the next chancellor must be Olaf Scholz," he added.
Meanwhile, the CDU candidate, Armin Laschet, has called on the other parties to forge a coalition "against a left-wing government." Laschet has opted for a government "led by the coalition" between the CDU and its sister party in Bavaria, the Christian Social Union (CSU).
With these results, Scholz stands as the best positioned to succeed Angela Merkel as chancellor, but he will have to seek partners for his government. "The coalitions 'semaphore' (60% probability) – led by the Social Democrats – and 'Jamaica' – led by CDU/CSU- (40% probability), are the most probable and positive from the economic point of view", Danske Bank experts note, "due to increased attention to public and climate investments, as well as the possibility of a somewhat more relaxed fiscal stance in the future that could boost Germany's long-term growth prospects."
"The markets have reacted poorly to the inconclusive electoral result, in line with our expectations," they continue, and they advance that "difficult and prolonged coalition negotiations are ahead". "We also hope that any future German government will maintain a strongly pro-European stance."
"In the meantime, we expect exchanges to continue to keep a close eye on the headlines as Germany's 'game of thrones' unfolds and to pay close attention to any 'king makers' comments on economic policy plans and priorities. and fiscal ", add the experts of the Danish entity.