Republican senators on Thursday outlined a $928 billion infrastructure proposal that would leverage unused aid during the pandemic, a counteroffer to President Joe Biden's broader plan as a bipartisan deal is sought.
The Republican offer would increase spending by $91 billion on roads and bridges, $48 billion on water resources and $25 billion on airports, according to a one-page summary published by Republican negotiators.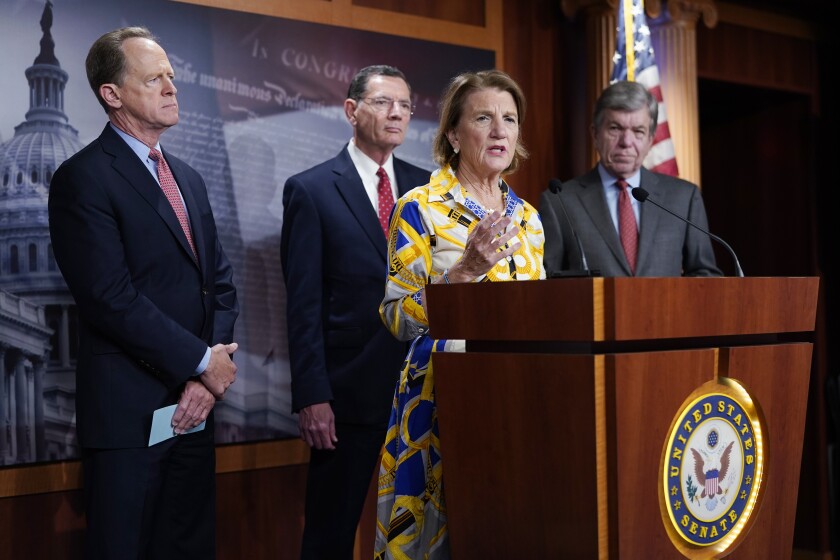 THE REPUBLICAN OFFER INCLUDES $91,000 MILLION IN HIGHWAYS AND BRIDGES
It would also provide one-time increases of $65 billion in broadband investments and $22 billion in rail.
Republicans have rejected Biden's proposed corporate tax increase to pay for new investments, instead wanting to roll over unspent aid dollars to combat the health crisis to help cover costs.
"It is a serious effort to try to reach a bipartisan agreement," said Senator Shelley Moore Capito, the top Republican negotiator.
Republican senators said their offer meets the "infrastructure investments" that Biden has focused on as areas of possible bipartisan agreement, but his general approach, above an initial offer of $568 billion, received a cold response from the Democrats and the White House.