Yes, we are sure that if you have read something serious about SEO you have ever come across the name of Neil Patel: according to The Wall Street Journal, he is considered one of the most important influencers on the Internet, endorsed by Forbes who include him in the list of the top 10 marketers.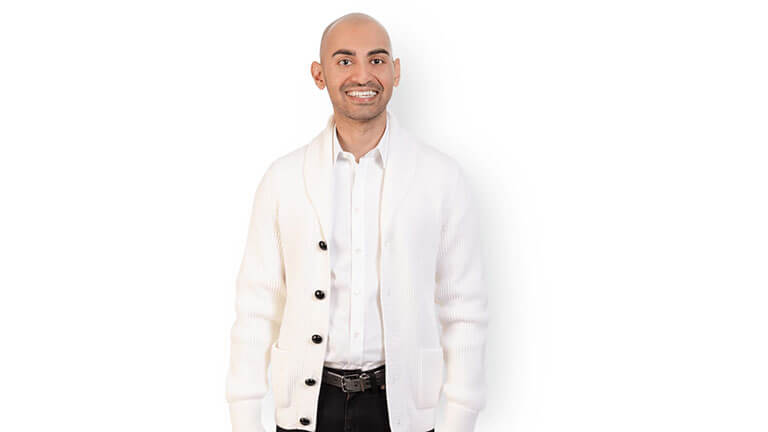 In addition, he is the author of one of the most widely read marketing blogs in the world and the creator of some of the most popular SEO tools among those of us in this sector.
You will already know all this but… who really is Neil Patel and how did he get to the moment where he is right now? Join us to meet one of the most important personalities in SEO.
The origins of Neil Patel
British of Indian origin, Neil Patel assures that he always felt a strong inclination towards the business world due to the fact that in his own family he had several examples reflected in his uncles and his mother. Watching them work since he was a child inspired him to become an entrepreneur and immerse himself in the business world through digital marketing.
Neil Patel created his first website at the age of 16.
Neil had saved a lot of money to launch his website and decided to invest it in a digital marketing company to give him the boost he needed. This illusion quickly turned into disappointment and frustration when he saw that this investment had not brought him any benefit. That's when he realized that it was not so easy to position himself ahead of the competition.
He decided that he would tackle that problem on his own so he entered Cypress Community College in California to learn about digital marketing. Soon after, Neil was able to bring his first client, a power supply manufacturer, to $ 25 million in sales, making him increasingly confident in the potential of marketing.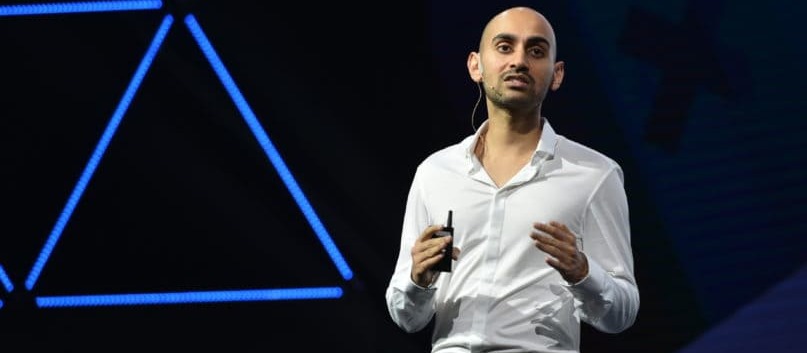 It wouldn't be long before Neil and his brother-in-law created Crazy Egg. a tool that was very successful and that today continues to help many webmasters know what they need to correct on their website in order for it to work properly.
But it was only the beginning: after that, Neil's career in digital marketing began to climb unstoppably.
Neil Patel's 5 tools
Neil Patel's own experience in the world of digital marketing and the sum of his effort, passion and intuition when it comes to hitting the needs of users have made him the owner of 5 tools that not only provide him with millions dollars but have propelled him to the top positions of the most important influencers of digital marketing in the world.
Let's see what these tools are.
Crazy egg

It is the first company that Neil Patel created with his brother-in-law, as we have explained a little above, and it is used to identify user behaviors on a web page to detect possible usability problems. Getting conversions and optimizing the website are the goals of Crazy Egg.
This tool provides a heat map, a scroll map, a report of the number of clicks that each element of the page receives and a segmentation of these own clicks. As you can see, it is a compendium of functions that help you know what users are doing when they enter your website.
Hello bar

It is a powerful tool focused on converting your users in the way you need to: increase your mailing list, offer a free product, offer discounts, remember any current campaign …
As its name suggests, Hello Bar consists of a customizable pop-up that you can adapt to the style of your website so that it looks natural and is not invasive.
KISSmetrics

This tool is one of the SEO's favorites since thanks to it it is possible to analyze the data of a website in a very specific way and centralized in the income, the sales funnel and the conversion, thus providing more interesting information than the usual PPC and page views.
In this way, you will know what your user does when they are on your website and why they leave the page or leave a purchase halfway. Thanks to KISSmetrics you can do A / B tests, compare user journeys and conversions and create route analysis.
Quick Sprout

With Quick Sprout Neil Patel has created a tool that includes practically everything you need to take your website to the top. When registering your website, the tool itself will offer you a kind of training system thanks to which you will gradually learn how to improve your page: SEO, Link Building, Content Marketing, social media, paid advertising and all kinds of optimizations.
Ubersuggest

And speaking of SEO and Neil Patel we cannot stop talking about Ubersuggest, a powerful tool acquired by the influencer that will help you improve your strategies. You will know which pages of your competitors are positioning for the main keywords, you will get keyword suggestions and content ideas and also all the information you need about your backlinks.
Neil Patel and SEO
Despite Neil Patel's rapid rise in the world of digital marketing, he is very clear that SEO is a long-term strategy that can never be set aside and requires continuous work. Too much relaxation in this sense can mean that the competition is ahead of you.
" The SEO is not only content and links ", Neil Patel
Neil has proven that taking small actions can anticipate the changes produced by an improvement in SEO, although it does not mean that you will perceive them in a few days días
Both on his blog, on his YouTube channel and on his Twitter account, you can find all the advice that Neil Patel offers about SEO and how to improve your website to lead it to success. We recommend you take a look and dive into its contents as they contain very useful little pills to continue learning about web positioning.