If you want to invest in the stock market and become a trader, it will not be enough for you to have a trading account and ability to analyze the market, but you must have another great ally: both theoretical and practical training. To do this, prepare yourself with a stock market course in which you learn to use a virtual simulator.
What is a stock market simulator?
A stock market simulator is an online tool that allows you to recreate a real market situation (with current conditions) and in which you operate with fictitious money, without risking your own real capital. Thanks to the simulator, you can practice different trading strategies, check their effectiveness and learn from both the mistakes made and the successes achieved.
The simulators bag offer the ability to operate in different financial instruments (CFDs, stocks, currencies, etc.) with a virtual capital which typically ranges between $ 5,000 and $ 100,000 and with which you can enter the various markets, such as the American, European or Asian.
In addition, its use allows you to test different strategies or actions and understand with practice the load and yields of spreads or the operation of key concepts such as stop loss, margin or take profit.
We summarize its advantages:
You can trade risk-free with a demo account.
You can carry out any type of trading strategy.
The virtual simulator includes all the live market updates.
► PLUS: We recommend using real virtual capital, that is, similar to the one you are really going to invest in the future. If you do it with a much higher sum than what you will actually count, you will have a false sense of security and financial cushion that would lead you to easily assume losses. Trading fictitiously with an amount of money similar to what you would invest in real will help you to carry out good risk and money management.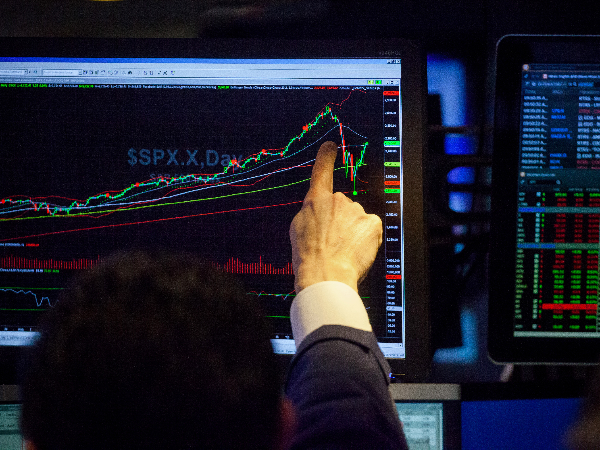 How to choose the best stock market simulator?
Let's see what main functions the virtual simulator must fulfill in order for it to become the best online tool for your practical training in trading:
► It must reflect the real market environment, taking into account any fluctuations, in a way that allows us to see all the opportunities that may arise. A unique opportunity to practice decision-making, to move forward and learn.
► Choose an advanced simulator that has the maximum functionality, such as the backtesting option, which allows you to manually verify trading strategies based on historical data.
Choose a good broker
► When selecting a stockbroker, keep in mind that it must meet the following characteristics:
■ That it is regulated
■ Segregate client funds
■ Offering optimal platforms
■ That its cost is profitable
■ Offer us good customer service
Stock market simulator recommendations
Currently the Ninja Trader 8 platform is one of the most complete options and is considered one of the best virtual stock market simulators, with an extensive community of supportive users. Ideal for investors who want to practice with a good volume of operations, professional traders and futures traders.
Among its notable features are:
It allows us to access, from a single platform, futures and currency markets. It also has support brokers for entering CFDs and stocks. So far it does not offer the option to execute orders with cryptocurrencies.
High performance backtesting.
Customizable graphics.
More than 100 technical indicators and market analysis.
Possibility of developing partially automatic trading strategies.
Quick and easy installation.
Telephone assistance in English.
Free and paid option.
Finally, a tip.
Most important when working with a virtual simulator in trading is that you perceive as a job, not a game. Prepare yourself mentally and execute tactics and strategies with the same discipline and iron control of risks as if you were operating in real life.