The Bloomberg NEF study predicts that electric cars will be cheaper than those equipped with combustion engines, in all segments, by 2027. The price of batteries falls 58% in 2030.
A study commissioned by the Environmental Transport & Environment Association (T&E) to Bloomberg Energy new Finance (BNEF) anticipates that light passenger and cargo vehicles will be cheaper than their fossil fuel-powered rivals in six years. The expected decrease in prices will occur gradually, starting with segments C (compact) and D (station wagon).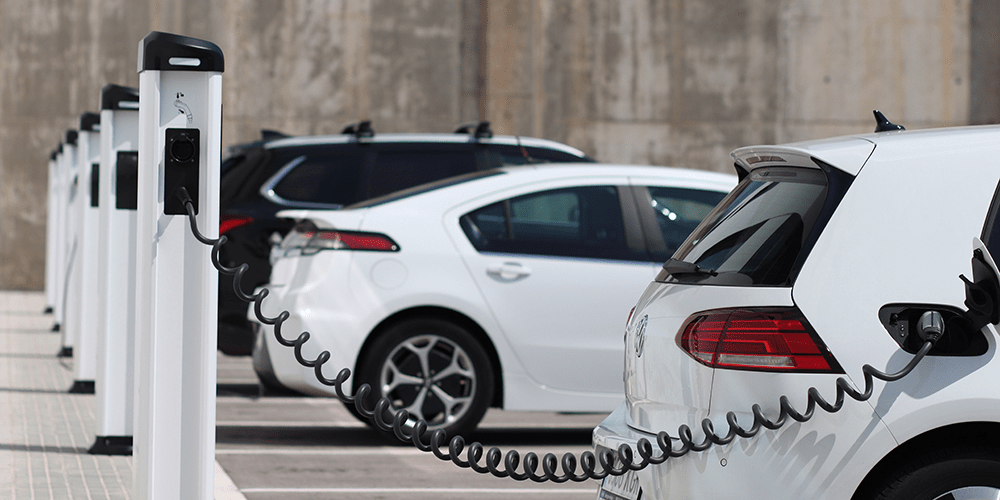 The work concludes that, already in 2026, vehicles with lengths between 4 and 4.7 meters, powered exclusively by battery will be more affordable than gasoline or diesel alternatives. A year later it will also be the turn of segment B, that of public services – the most important in sales in the Portuguese market – to benefit from this advantage, which, it is emphasized, is planned without taking into account any government support or subsidies.
The projections reported by T&E are based on the assumption that, by 2030, the cost of batteries will fall 58% compared to 2020 values, according to BNEF. Being this the element that weighs the most on the cost of producing an electric vehicle, the study indicates that from 2019 to 2020, the price of the lithium-ion accumulator pack decreased on average by 13%, to 137 $ / kWh. The consultant anticipates that, in 2024, the price of batteries will be below $ 100 / kWh and that, in 2030, it should be around 58 kW / kWh, a decrease of 58% in a decade. In 2035, adds the same source, the average package price should target $ 45 / kWh, which means that a 100 kWh battery, at that time, will be cheap 9200 cheaper – a drop of 67% compared to 2020.
Another factor that will help keep electric vehicles at least on par with those with heat engines is the adoption of dedicated platforms, such as the Volkswagen Group's MEB or Hyundai-Kia's E-GMP. Although specific architectures to accommodate batteries require a higher initial investment, automakers are expected to opt for production lines exclusively for electric vehicles, helping to lower their production costs and, per table, retail prices. public.
The BNEF study also predicts that small light battery vans will be cheaper than diesel ones from 2025 onwards.
Despite these projections, T & E continues to insist on the need to further tighten the emissions limit during the decade, "even with a new limit for 2027." He advocates for the association that otherwise the decarbonisation goal is compromised. "If the development of battery electric vehicles is left to the market, without additional policies being adopted, they will only reach 85% of the market share in the European Union (EU) by 2035," he says.
It is recalled that last April, 27 large European companies asked EU legislators to end the sale of light vehicles equipped with combustion engines by 2035. To date, seven car manufacturers and 10 European countries have announced plans to end conventional automobiles.
But given that the new Euro 7 standard on the horizon – to be revised in June – will increase the production of vehicles powered by fossil fuels, by requiring the implementation of anti-pollution systems to ensure much cleaner exhaust gases, it is expected that more manufacturers and more countries follow the same path. Even on the other side of the Atlantic, in the US, like Joe Biden intends to accelerate the transition to more environmentally friendly mobility solutions.