The United States Department of Homeland Security presented a proposal on Monday to "preserve and strengthen" the Deferred Action for Childhood Arrivals (DACA) program, which protects nearly 700,000 from deportation. dreamers (dreamers), as the young without papers who came to the United States as children are known. In mid-July, a federal judge in Texas suspended new requests for immigration policy as "illegal." The Joe Biden Administration is appealing the ruling and has asked Congress to find a way to grant citizenship to beneficiaries of the program.
Conservative criticism of DACA is that the Barack Obama administration ignored procedural requirements when it launched it in 2012. In response, the Department of Homeland Security (DHS) has raised this issue. Monday to subject it to the federal regulatory process and thus satisfy the complaints of the Texas judge, Andrew Hanen, who accused the Obama Administration of exceeding its authority. Hanen's ruling prevents DHS from approving new residency and work permits for those who wish to qualify for the program, although applications from current beneficiaries may continue to come in.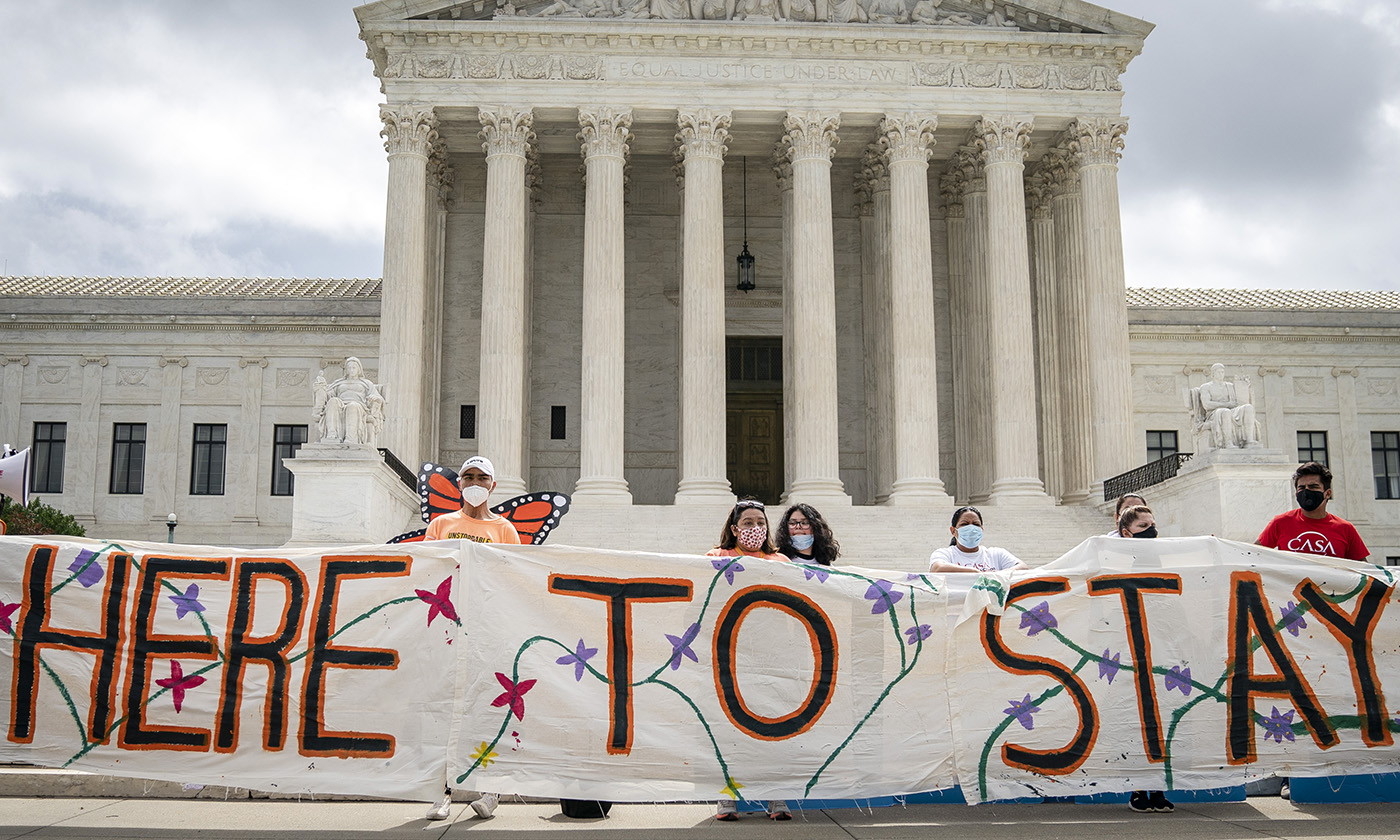 Dreamers in the United States
The official proposal will be published on Tuesday and will be open to public opinion for 60 days. "The Biden-Harris Administration continues to take steps to protect Dreamers and recognize their contributions to this country," DHS Secretary Alejandro Mayorkas said in a statement. Although he highlighted the importance of the proposal, he recognized that "only Congress can provide permanent protection" to young people who entered the United States undocumented.
DACA was not originally intended to offer Dreamers a path to residency or citizenship, but it did provide protection against deportation and renewable work permits every two years. Obama established the program by decree, a faculty of the Executive branch, thinking it would be temporary until Congress passes special legislation, something Democrats have not yet achieved.
During the 2016 election campaign, Trump promised to end the Obama program. Once in the White House, he put an end to it, but the decision triggered a judicial battle that culminated in the summer of 2020, with a Supreme Court resolution that determined that the Republican president had not followed the legal procedures to end DACA, thus that they were forced to get it up and running again, although that has not ended the legal squabbles.