After the chaotic US withdrawal, there is a likelihood that Afghanistan will slide into a civil war, according to the head of the Joint Chiefs of Staff, Mark Milley.
"My military estimate is … that conditions for a civil war are likely to develop," the general said during an interview with Fox News.
After their lightning takeover of Afghanistan, the Taliban now control most of the country, except for the last pockets of resistance in the Panjshir Valley. Thus, heavy fighting continues in the strategic region, despite the fact that both sides insist on having an advantage and claim to have inflicted heavy losses on their enemies.
In this regard, Milley expressed doubts that the Taliban can establish a sustainable government and warned that the power vacuum and chaos could lead to the resurgence of Al Qaeda, the Islamic State and "myriad other" terrorist groups.
"You could see a resurgence of terrorism coming from that region in general within 12, 24, 36 months. And we are going to monitor that," the senior military official added.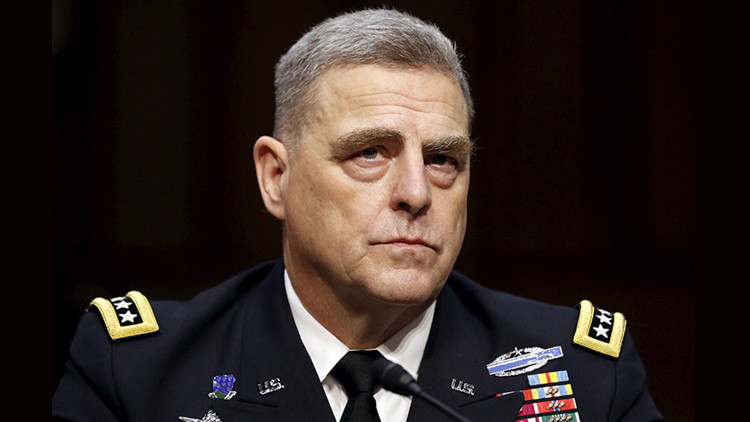 To keep the US 'safe', President Joe Biden's Administration previously promised to continue counterterrorism missions, but the Chief of Staff admitted that without troops on the ground and data gathering capabilities crippled, Washington "will have to reestablish some human intelligence networks."
"And then, as opportunities present themselves, we will have to continue to conduct strike operations if there is a threat to the United States," the Pentagon's top general said.
The valley of resistance
Meanwhile, the confrontation between the Taliban and the Panjshir resistance continues, which has been brewing since mid-August. The valley is located north of Kabul and controls a key strategic route to eastern Afghanistan. The region was turned into a separate province by the US-backed Afghan government after the Taliban were toppled in 2001.
The Panjshir Valley is the site of concentration of the forces led by Ahmad Masud, made up mostly of former members of the Afghan Army and special services formed during the US occupation. The region was once a stronghold for fighters who, under the leadership of the national hero Ahmad Shah Masud – Ahmad Masud's father – opposed the Soviet military in the 1980s and then the Taliban as early as 2001.