A mass grave housed the remains of 215 from an Aboriginal community. Justin Trudeau called it a "shameful chapter in our country's history."
A school abandoned since 1978 in Canada housed a macabre secret that was revealed after the discovery of a mass grave with the remains of 215 children from an indigenous community.
They are former students of the Kamloops Indian Residential School in British Columbia, in the west of the country, a boarding school created to integrate members of the indigenous community of Canada.
Canadian Prime Minister Justin Trudeau lamented the finding, calling it a "painful reminder" of a "shameful chapter in our country's history."
The cause and exact date of the death of the minors are still unknown. The leaders of the Tk'emlups te Secwepemc community are working with museum specialists and the forensic office to obtain more information about the event.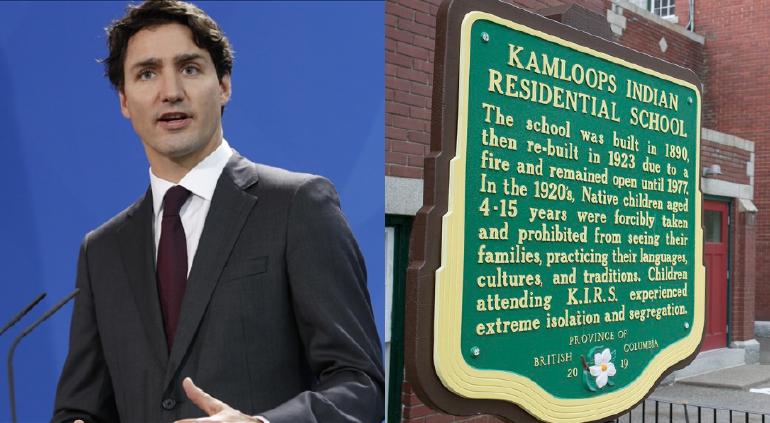 Rosanne Casimir, a community chief in the city of Kamloops in British Columbia, said the preliminary finding highlighted an unthinkable loss that was never documented by school administrators.
The remains of the 215 children were found during an inspection of the closed school in 1978. "As far as we know, the deaths of these children were never documented," Casimir said. "Some of them were just 3 years old."
"We seek a way to confirm the facts with the deepest respect and love for those lost children and their families, understanding that Tk'emlups te Secwepemc is the final resting place for these minors."