Some 8.2 million minors, between the ages of 5 and 17, work in Latin America and the Caribbean, a region that is "far" from eradicating this child activity due to the pandemic, warned this Friday the International Labor Organization (ILO) and Unicef.
"The combination of job losses, increasing poverty and school closings is a perfect storm for the proliferation of child labor," said the ILO's regional director for Latin America and the Caribbean, Vinícius Pinheiro.
Pinheiro explained that "dropping out of school and entering the labor market prematurely reduces the chances of getting better jobs in the future, perpetuating the poverty trap."
The ILO and the United Nations Children's Fund (Unicef) pointed out that the pandemic is "neutralizing" the "efforts" of Latin America and the Caribbean, the region hardest hit by COVID-19, to meet the goal of eliminating child labor by 2025.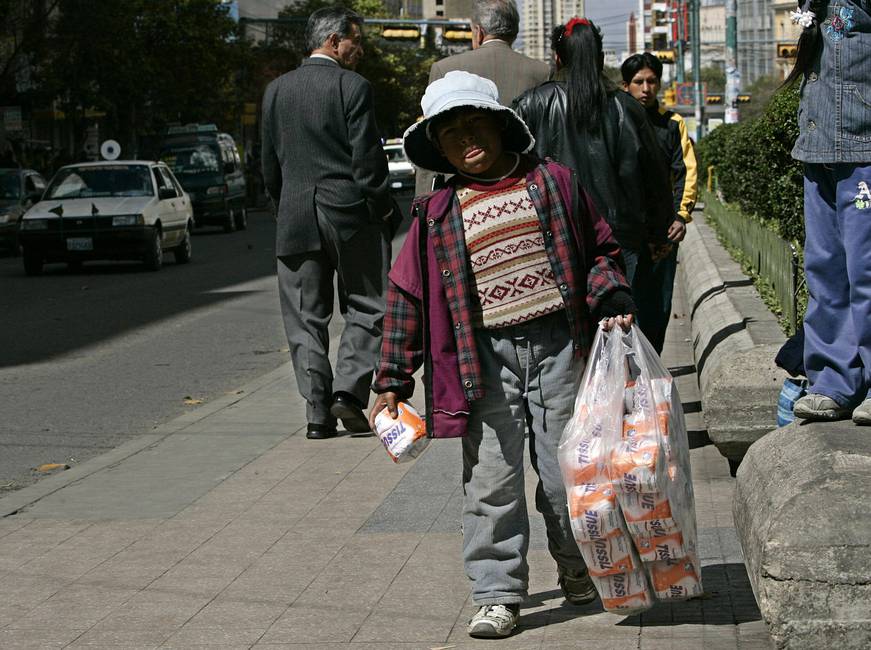 MORE THAN HALF DO "DANGEROUS JOBS"
Of the 8.2 million minors working in the region, the majority are adolescent boys and 33% are girls, according to the new ILO-UNICEF report (2021).
Thus, the document highlighted that child labor occurs in both rural and urban areas, although 48.7% is in the agricultural sector and almost 50% of those who participate in child labor do so in family work.
More than "50% of children perform dangerous work" for "their health, education and well-being", highlights a statement from both organizations.
Both the ILO and UNICEF warned that despite the fact that child labor in the region fell by 2.3 million between 2016 and 2020, it is estimated that the pandemic could reverse this trend, as the number of minors in low-income households increased by the loss of employment and income of families, and these can resort to child labor as a "survival mechanism".
"Given that many schools are still closed, and impoverished families in confinement have lost income for months and months, we are seeing more Latin American and Caribbean children drop out of school and enter child labor," said the regional director. from Unicef, Jean Gough.
The region "expected to be the first in the world to eradicate child labor by 2025," added Gough, but the "pandemic has made this goal increasingly difficult to achieve."
And "more children across the region are likely to fall into child labor in the coming months, unless families get help quickly," added the director.
The number of children in a situation of child labor exceeds 160 million, after increasing the number of minors who work by 8.4 million in the last four years, the first increase in two decades, according to the report presented this week on the eve of World Day against Child Labor, next June 12.